Welcome to LetsMoveIndonesia – Indonesia's most Trusted Real Estate & Relocations Provider!
LetsMoveIndonesia prides itself on being the most ethical agency in Indonesia which is why we are the only agency in Jakarta that's offers completely transparent Visa & Immigration Services with prices.
Unlike other agencies that don't give clear information or quote different prices based on nationality, company or mood; we are delighted to offer our services and prices clearly for you to see.
We believe every client's needs are different, which is why we listen carefully to your specific requirements to make sure you get the product that suits you best. No upselling, price changes or unnecessary information.
LetsMoveIndonesia was established in 2016 and since then we have helped thousands of people, from all over the world with their Visa, Company Establishment, Tax, Legal and Relocation needs.
As the Fastest Growing Agency in Indonesia, come see what the fuss is about and contact our friendly team today.
Visa and Immigration Services at prices you will love!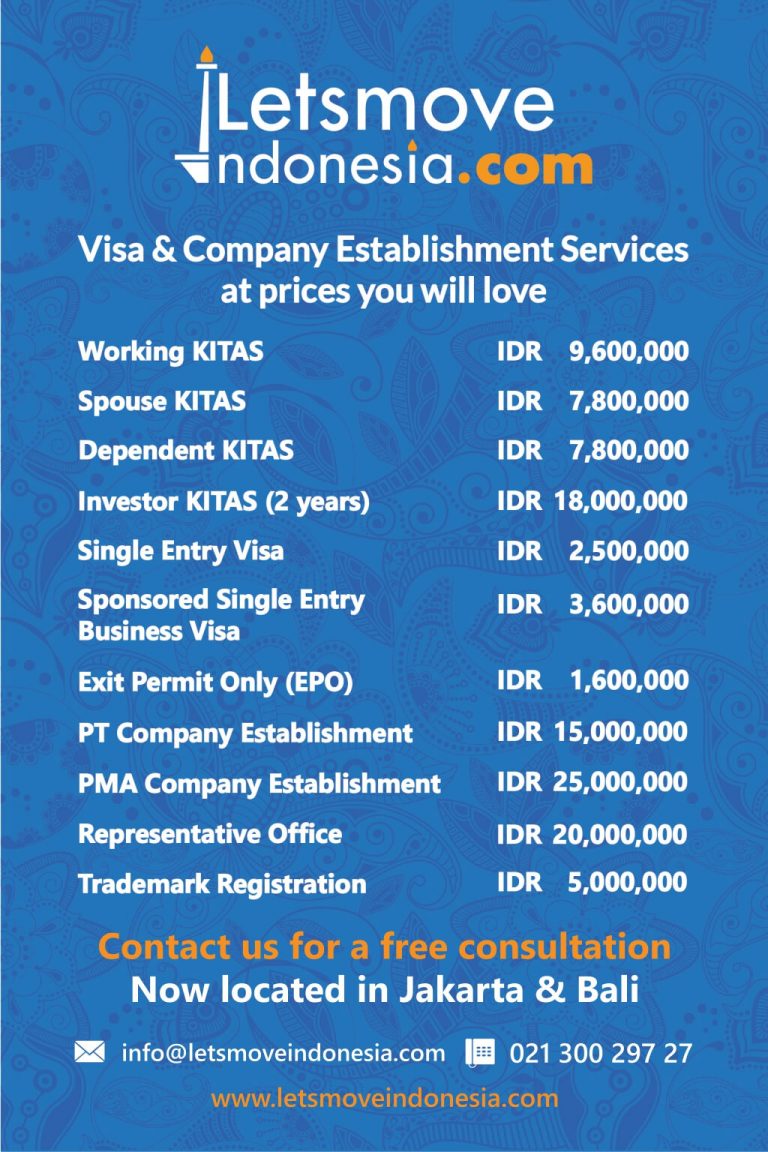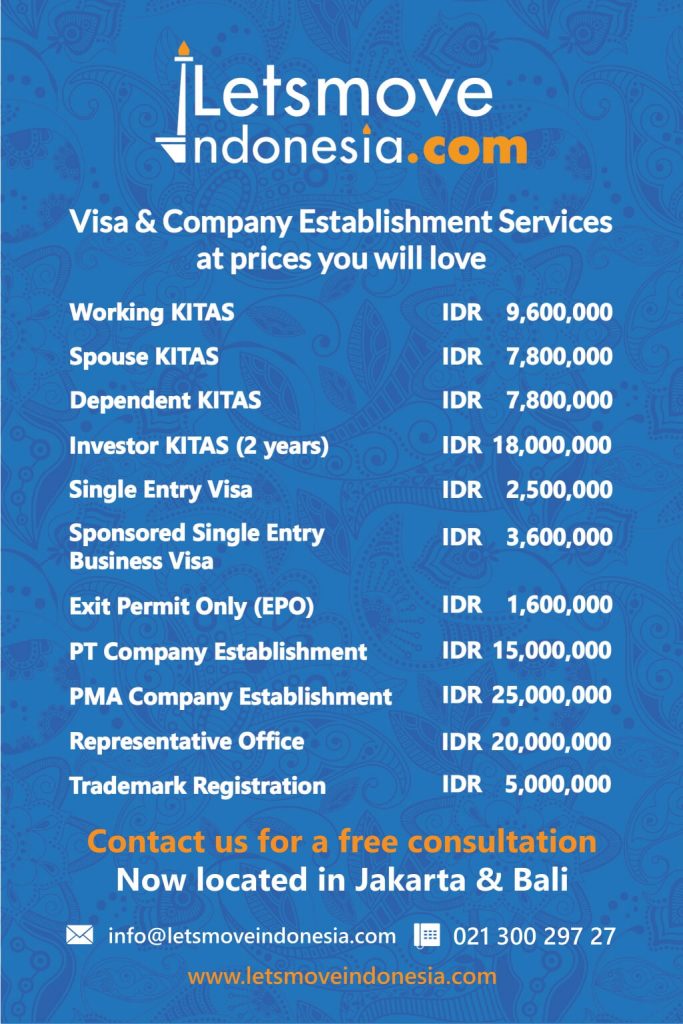 Want to know more? Then check out our useful guides below by clicking the links:
The KITAS Process – How to avoid getting ripped off!
The working KITAS Process – Everything you need to know before applying for yours!
Get your single entry business visa and enter Indonesia
Visa on Arrival (VOA) to Indonesia – Everything You Need To Know!
How to set up a business in Indonesia
Registering a Trademark in Indonesia – How to protect your business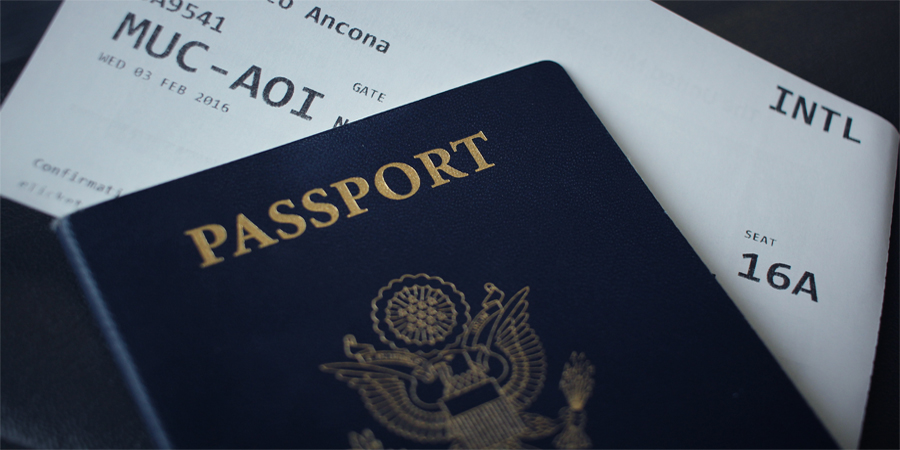 If you have any questions or need assistance with your Visa, Company Establishment, Relocation or Real Estate needs, then feel free to contact us for a free consultation. T: +62 21 300 297 27 E: info@letsmoveindonesia.com or come and visit us in our office in Bellagio Mall Mega Kuningan, the only walk in Agency in Jakarta!
LetsMoveIndonesia – Indonesia's Most Trusted Agency.