Looking to travel to Indonesia? Well finally Offshore Visas are now available again!
In an official announcement on 15th September 2021, it was announced that foreigners may now start applying for visas again, which is amazing news for the thousands of people desperate to get back into the country!
Offshore visa applications have been closed since the beginning of July leaving thousands of people stranded, loved ones apart and investors at bay from Indonesian shores.
LetsMoveIndonesia is delighted to be able to announce the news and can't wait to assist you with your visa needs to enter the country again.
The list below outlines which visa holders may now enter Indonesia:
(1) Foreigners holding valid and valid Visas or Stay Permits may enter Indonesian Territory through certain Immigration Checkpoints after fulfilling the health protocols set by the ministry or agency that carries out the handling of COVID-19.
(2) A valid Visa or Stay Permit as referred to in paragraph (1) consists of:
a. Service visa;
b. Diplomatic visa;
c. Visit visa;
d. Limited residence visa;
e. Official residence permit;
f. Diplomatic Residence Permit;
g. Limited Stay Permit; and
h. Permanent Residence Permit.
(3) In addition to Foreigners holding Visa or Stay Permits as referred to in paragraph (2), crews of transportation means who come using their transportation means, Foreigners holding Asia-Pacific Economic Cooperation Business Travel Cards (KPP APEC), and traditional border crossers also can enter the Indonesian Territory.
(4) Visit visas and limited stay visas as referred to in paragraph (1) may be issued electronically after payment of the Visa fee and Visa approval fee for the Director General of Immigration in accordance with the provisions of the laws and regulations in the field of non-tax state revenue applicable to the Ministry of Law and Human rights.
(5) The types of activities of Foreigners as referred to in paragraph (1) shall be determined by the Minister.
Attached is the official version of the decree in Indonesian, as well as a non official English version:
PERMENKUMHAM NOMOR 34 TAHUN 2021
Circular 34 – Unofficial Translation (English Version)

During the Covid pandemic, tourist visas have not been available meaning the most popular visa type has been the Sponsored Single Entry Business Visa, of which LetsMoveIndonesia has been the leading agency in the country for providing, assisting thousands of people since last year. To find out how to get yours, check out the link above!
If you need help with your offshore visa to visit Indonesia, please contact the LetsMoveIndonesia team and we will be happy to assist! WA: +62 811 1286 948 T: +62 21 300 297 27 (Jakarta) T: +62 361 934 8343 (Seminyak) T: +62 361 939 9406 (Canggu) or E: info@letsmoveindonesia.com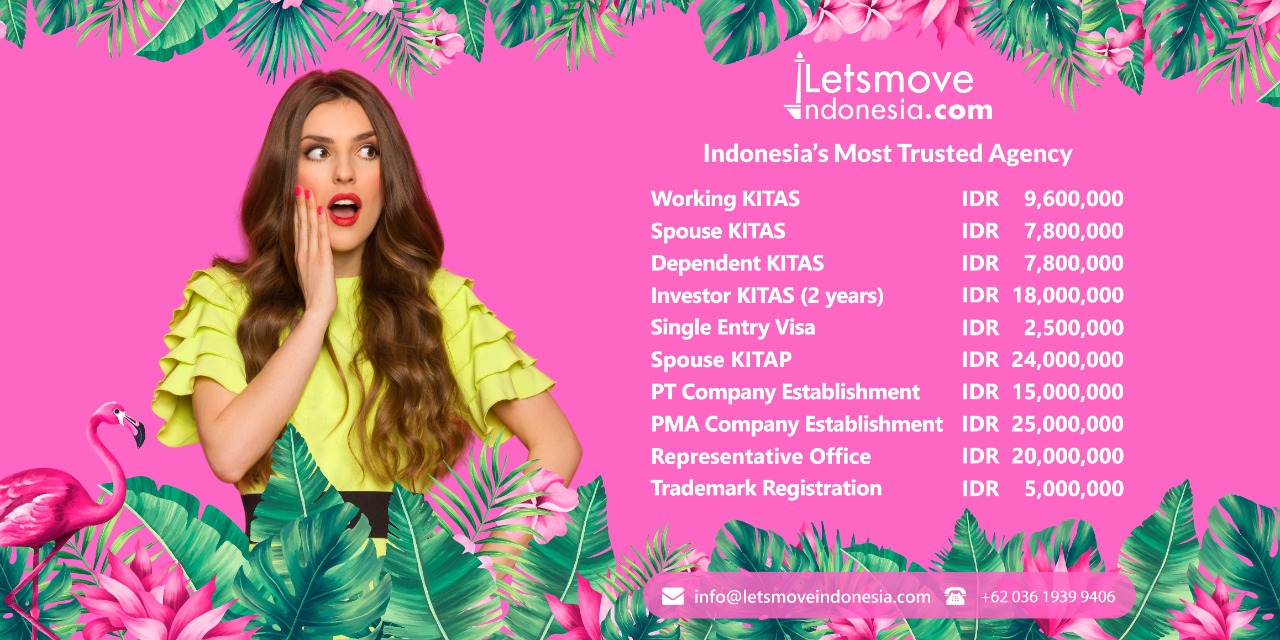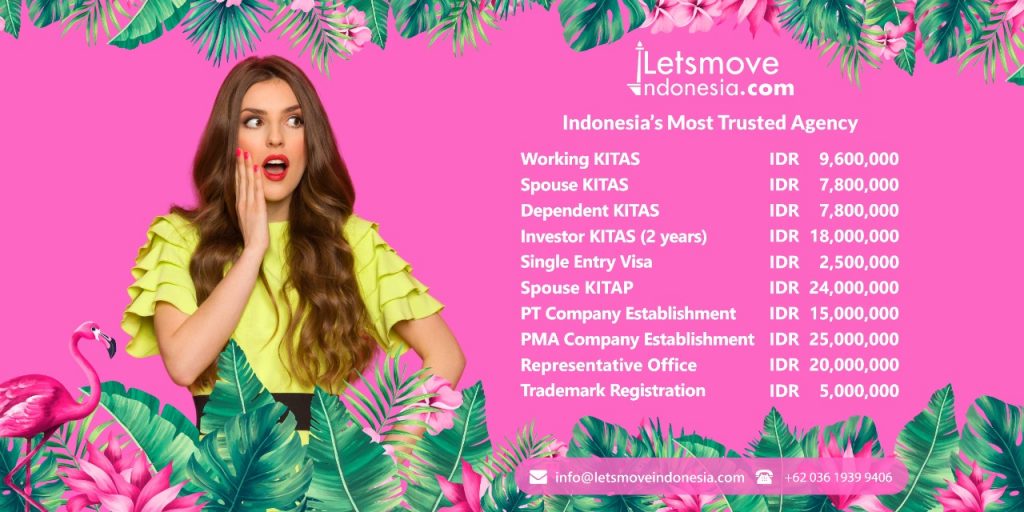 Found this article interesting? Then check out these useful guides about Visa & Company Registration processes in Indonesia!
Need a Single Entry Business Visa to visit Bali or Jakarta? Read this first!
LetsMoveIndonesia – Visa & Company Setup services in Bali
Setup a business in Bali with LetsMoveIndonesia and save money!
The KITAS Process – Everything you need to know before applying for yours!
The investor KITAS – Everything You Need To Know!
Company Establishment – Now available in only 2 weeks!
Company Establishment in Indonesia – Your questions answered