Indonesia Authorities announce plans to open more airports for international travellers to enter the country – but be careful, successful implementation is not rolled out just yet.
This announcement is extremely well received, particularly in Bali, where dwindling tourism numbers have massively effected the islands economy.
In an official decree from the Ministry of Law and Human Rights, Number M. HH-02.GR.02.02 Year 2021, the Indonesian Authorities announced that effective immediately, international flights may enter Indonesia territories to the following ports of entry:
Soekarno Hatta – Jakarta
Kualanamu – Medan
Halim Perdana Kasuma – Jakarta
Yogyakarta – Yogyakarta
Sam Ratulangi – Manado
Juanda – Surabaya
Hang Nadim – Batam
Ngu Rah Rai – Bali
Quarantine upon arrival is still mandatory for 8 days 7 nights, with the inclusion of 2 PCR tests.
The PDF below is a copy of the official decree. We only have an Indonesian version at the time of writing:
KEPUTUSAN MENTERI HUKUM DAN HAM RI TENTANG TEMPAT PEMERIKSAAN IMIGRASI TERTENTU SEBAGAI TEMPAT MASUK DALAM MASA PENANGANAN COVID (2)
Please note, we cannot guarantee how long it will take for international flights to be operational. It may take a while for the Indonesian authorities to implement changes. 
On the 18th September, Indonesian Immigration Authorities announced via their official Twitter account the same thing, however, with the omission of Yogyakarta. It is fair to say, this process isn't going to be a smooth, when official bodies cannot agree on the same basic principles.
UPDATE – As of 20th September, it seems none of these airports have opened with the exceptions of Jakarta and Manado, we would suggest for now to only book flights to Jakarta until more concrete information is released and to avoid potential headache.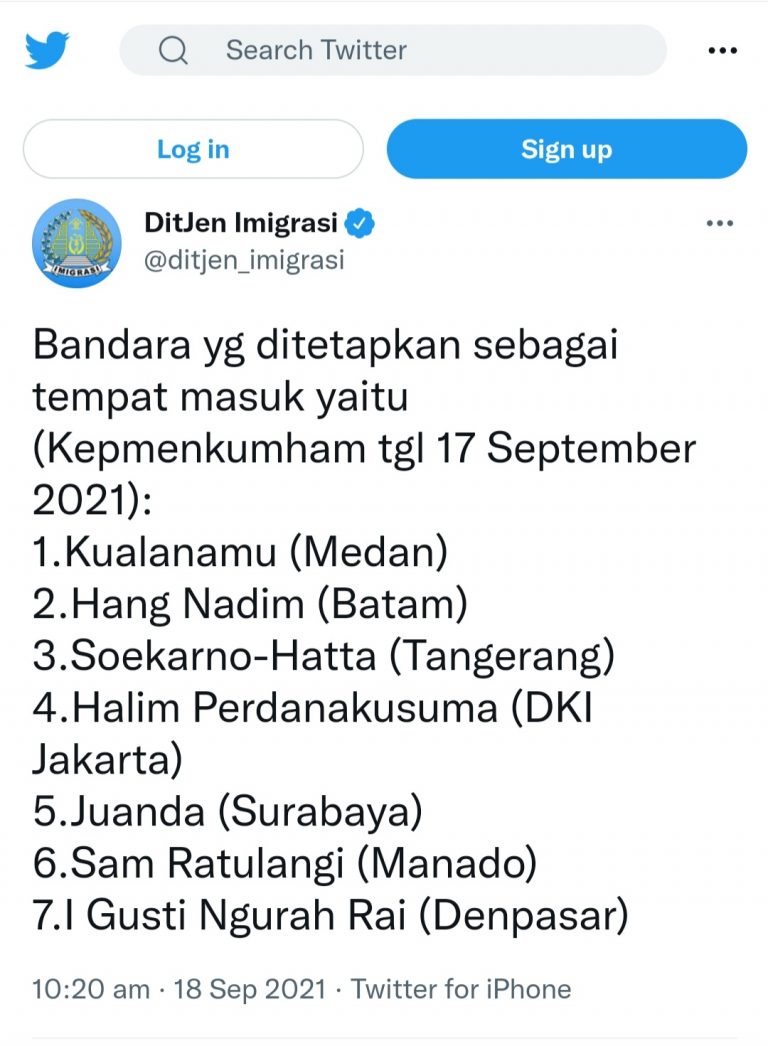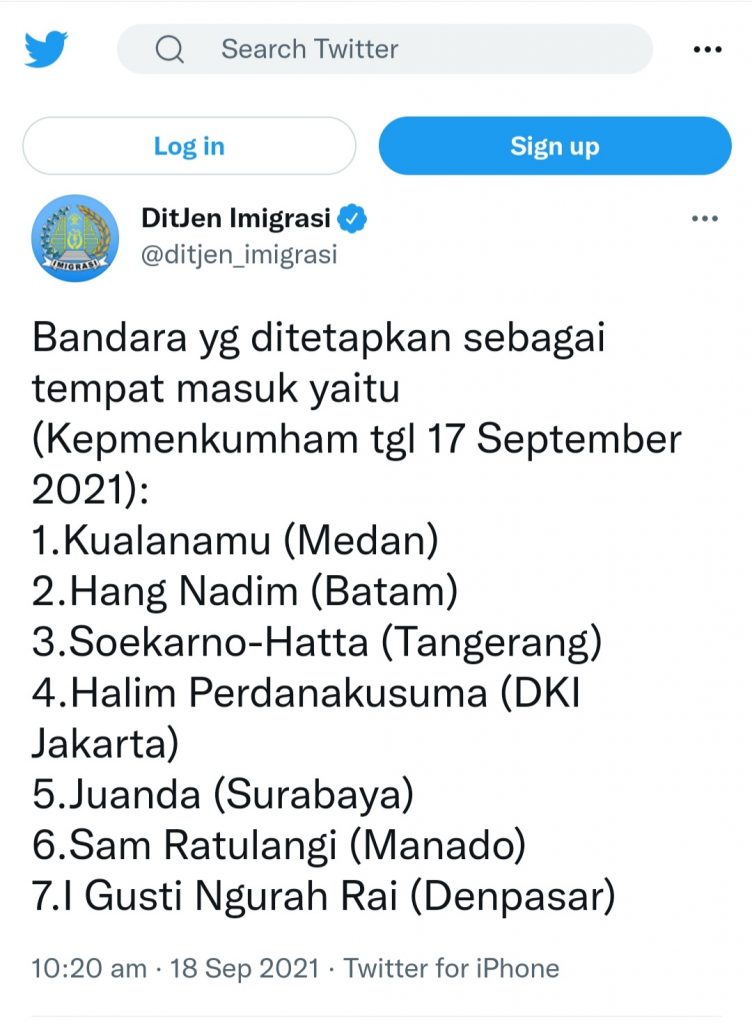 As of now, we are still awaiting the official list of quarantine hotels, but shall update this thread when they are available. We are aware there is a list for Bali quarantine hotels in circulation dated from July, however, we do not know whether this list is still accurate or valid – so we will wait for an update on this before sharing.
If you need assistance with your visa to enter Indonesia, then contact LetsMoveIndonesia – Indonesia's Most Trusted Agency. WA: +62 811 1286 948 T: +62 21 300 297 27 (Jakarta) T: +62 361 934 8343 (Seminyak) T: +62 361 939 9406 (Canggu) E: info@letsmoveindonesia.com
Found this article interesting? Then check out these useful guides about Visa & Company Registration processes in Indonesia!
Offshore Visas To Enter Indonesia Are Available Again!
Need a Single Entry Business Visa to visit Bali or Jakarta? Read this first!
LetsMoveIndonesia – Visa & Company Setup services in Bali
Setup a business in Bali with LetsMoveIndonesia and save money!
The KITAS Process – Everything you need to know before applying for yours!
The investor KITAS – Everything You Need To Know!
Company Establishment – Now available in only 2 weeks!
Company Establishment in Indonesia – Your questions answered