Continuing on from our previous article we are delighted to introduce part 2 of LetsMoveIndonesia's Top 10 Best Apartments to live in Jakarta!
In this list, the top ten apartments were picked based on occupancy levels, facilities, individuality, key locations and above all else, what makes them stand out from the crowd.
Please note, that this list is in no particular order – Please click on the link below if you missed part 1!
LetsMoveIndonesia's Top Ten Apartments to live in in Jakarta! (Part 1)
Now, onto the final 5!
Pakubuwono View
Location: Pakubuwono
No list would be complete without including the prestigious apartments in the Pakubuwono area! But with so many to choose from including Signature, Residence, Spring, Botanica and The View, we have opted for Pakubuwono View for our list.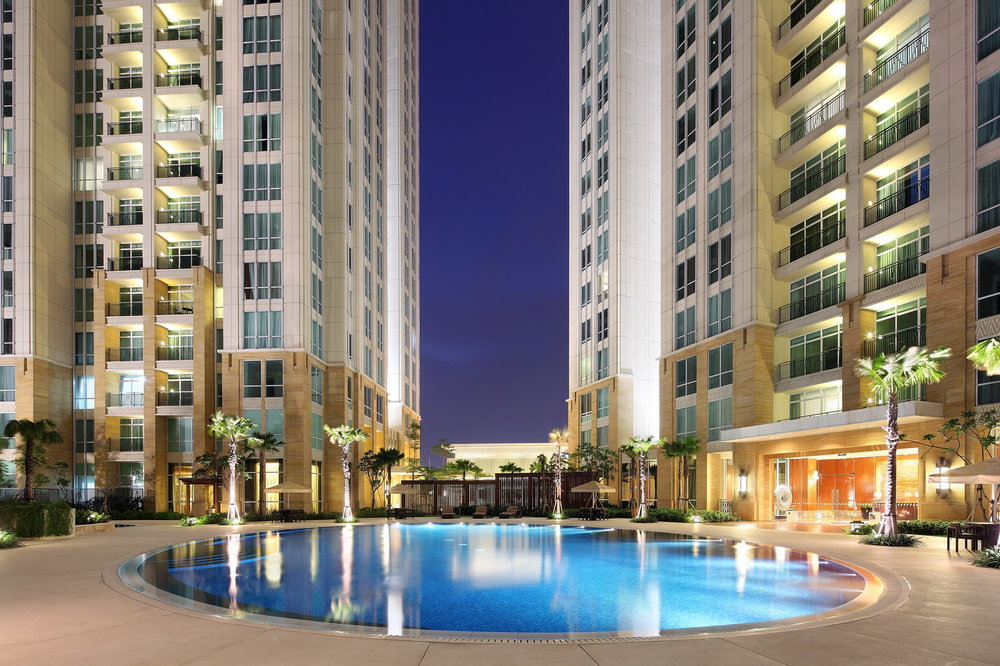 Despite some of the neighbouring properties arguably being more prestigious, we picked View because not only does it encapsulate luxury, but it also offers fantastic value for money compared to some of its counterparts.
The Pakubuwono view is a relatively new apartment complex which is located in a prime location allowing its residents good access to International Schools, as well as Jakarta's Central Business District, famous malls and fantastic leisure facilities.
The apartment complex itself is extremely luxurious, boasting some of the most stringent security in Jakarta. The facilities are exceptional and include both inside and outside swimming pools, squash court, basketball court, table tennis area, gym, spa facilities, jogging track, café, hair salon, mini mart, clinic, laundry service, children's playground and even a jogging track. All of which ensures the residence in this fantastic apartment complex, will never have to go too far for all of their essential needs.
The apartments themselves are extremely spacious, well maintained and modern. All the apartments boast large balconies, separate kitchen areas, an ensuite to master bedroom as well as private elevators.
Overall, this development is exceptional value for the area and the facilities truly are exceptional!
There are a variety of unit sizes available:
2 Bedroom: Sizes are approximately 156 SQM. Prices ranging from $2300 – $2700  per month
3 Bedrooms: Sizes are approximately 196 SQM. Prices range from $2800 – $3300 per month
La Vie
Location: Setiabudi
The long awaited La Vie has been causing a storm since its opening with many people flocking to move to this fantastic new development. The original designs prior to construction were optimistic, but the developers have delivered on their promise to build the most luxurious apartment complex in Setiabudi.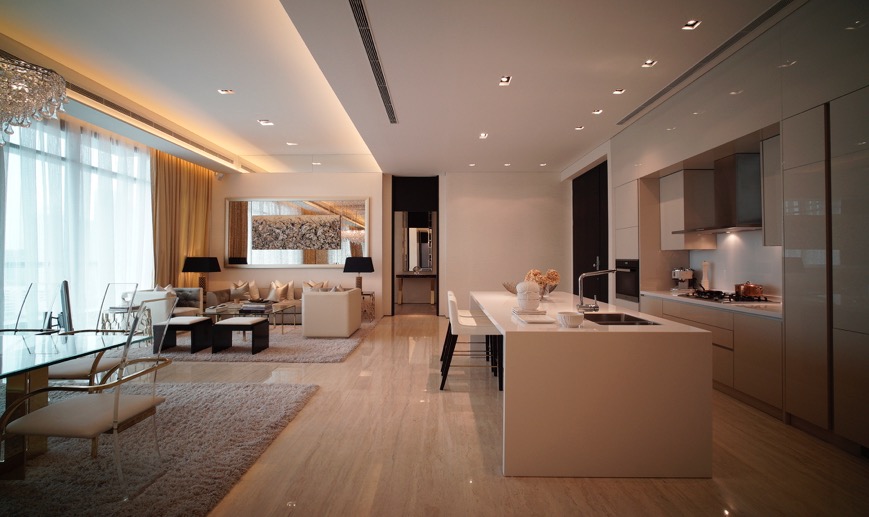 La Vie is an elegant residence, designed to give an amazing quality of life for inspirational people. With a strategic location, high end amenities, scenic landscaping and personal touches, La Vie redefines the definition of cool urban living.
Providing an exceptional level of sophistication and comfort, this development truly does inspire the senses and is widely regarded as one of the finest developments in Indonesia.
When you step into the apartments you will quickly be amazed by the high ceilings and doors that provide a grand gesture unforeseen by any other complexes in the vicinity. Overall, the ambiance of the build is stunning. If you are looking for an apartment with wow factor then look no further.
With great access to Sudirman, Kuningan and Menteng, not only does this apartment deliver on quality, but also allows its residents fantastic access to some of the city's key locations.
We love this complex and we are pretty sure you will too!
There are a variety of unit sizes available:
2 Bedroom: Sizes range from 127 – 180 SQM. Prices range from $3000 – $3300 per month
3 Bedrooms: Sizes range from 177 – 220 SQM. $3800 – $4200 per month
Denpasar Residence
Location: Kuningan
The most affordable apartment complex on this list, the Denpasar Residence make our list not just because of price, but also due to its location, facilities and ease of living.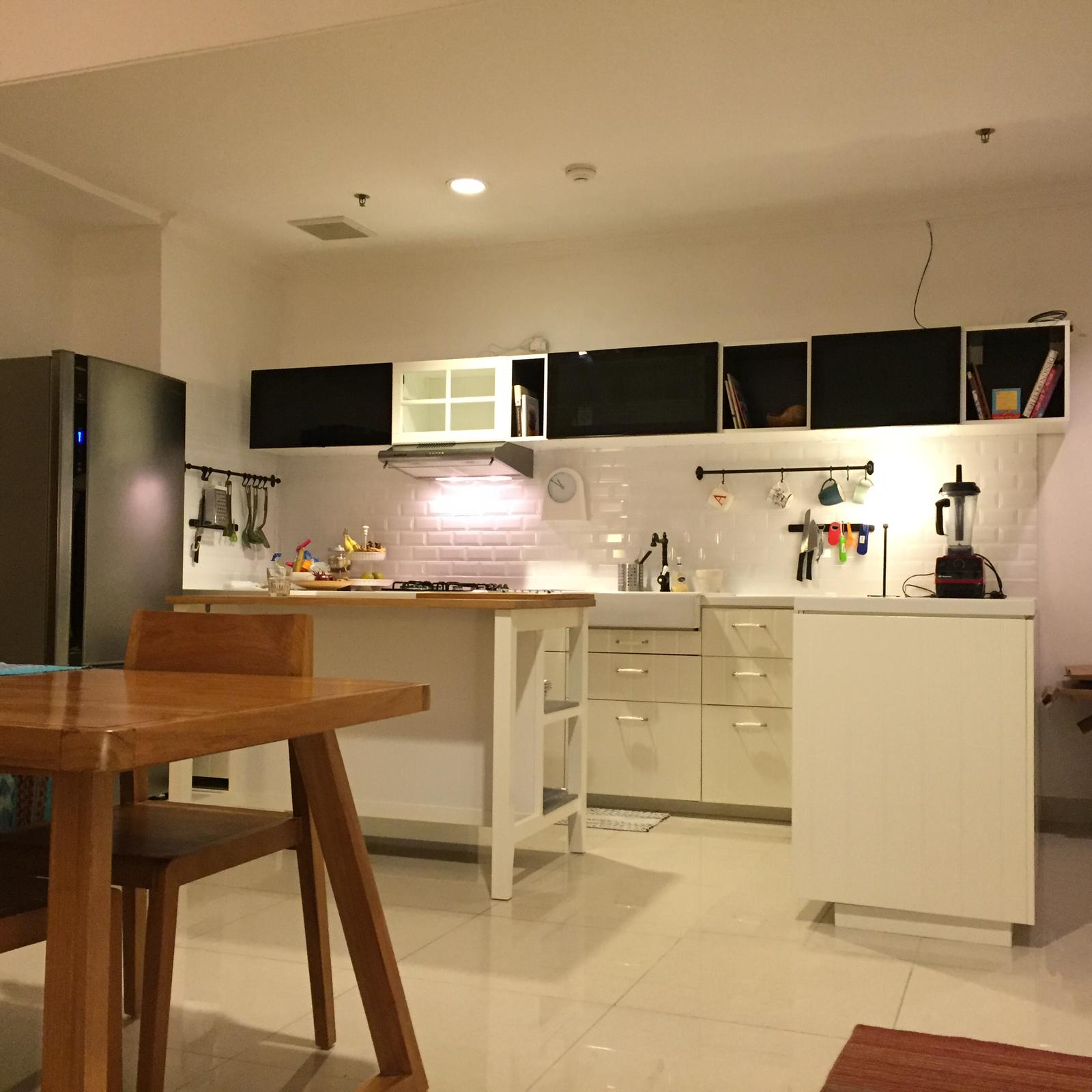 Located on Jl. Professor Doktor Satrio, directly above Kuningan City Mall, The Denpasar Residence benefits from many exceptional features, including direct access to the mall, a host of restaurants, leisure facilities, shops, supermarkets, office complexes, access routes and easy access to the centre of the city. In particular we love the infinity pool and the sky Tennis/basketball courts.
The location itself means it is walking distance to Mega Kuningan, Plaza Festival and Setiabudi One, meaning despite Jakarta's notorious traffic, you can always explore the city conveniently by foot.
Being located above the Kuningan City mall allows the residents extremely convenient living. Cinema, gyms, shops and supermarkets are literally steps away from your apartment – via direct access from the residence to the mall.
The Denpasar Residence in Kuningan is one of the most popular places to live in the city. Mixed with its excellent finishing, design, location and facilities, this apartment complex, really is one of the best places to live in the city.
There are a variety of unit sizes available:
1 Bedroom: 48 SQM. $800 – $1000 per month
2 Bedroom: Sizes range from 60 – 75 SQM. $1100 – $1600 per month
3 Bedrooms: Sizes range from 125 – 135 SQM. $1700 – $2100 per month
District 8
Location: SCBD
Our new favourite place to live in SCBD is most definitely District 8. This complex is located within a short walking distance to Pacific Place as well as the happening area of Senopati. Additionally, Senayan is only a short drive away; making District 8 an extremely convenient place to live for the inner-city socialite.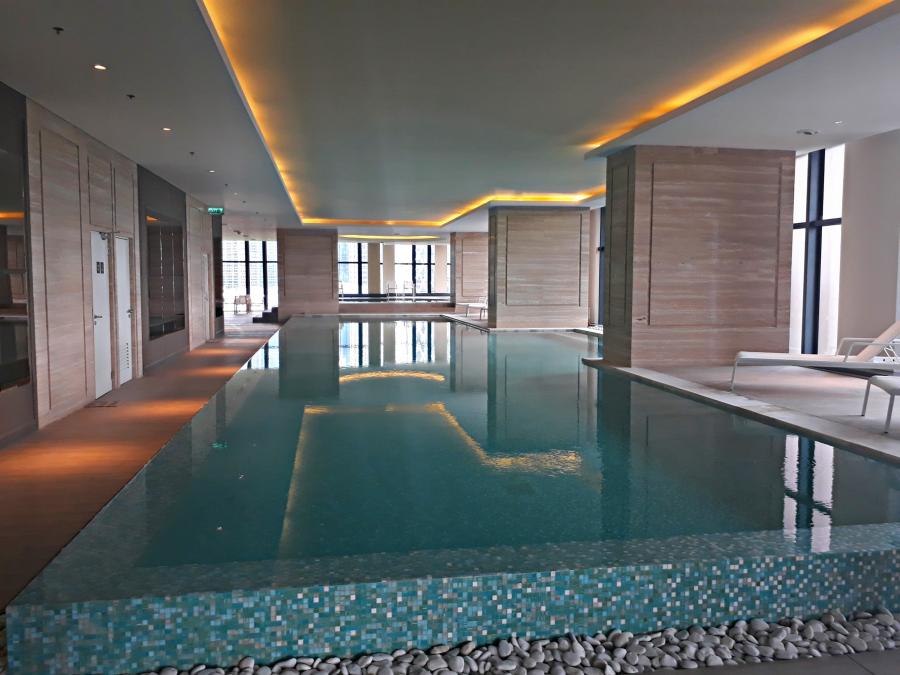 As part of a mixed-use development, including Residence 8 and Office 8, this development overall has been made exceptionally well and the facilities are some of the most impressive you will find in Jakarta.
As soon as you step foot in the lobby you will be amazed by the stunning interior – high ceilings, marble floors, tasteful decoration and modern furniture. If you are looking for an apartment with wow factor, this is it.
The apartments generally are a good size with large balconies and stunning bathrooms.
Due to being a new development; many of the apartments are in brand new condition and are tastefully decorated. The apartments are a comfortable size with large balconies and stunning bathrooms.
Overall, District 8 is an exceptional place to live in one of Jakarta's most prime locations.
There are a variety of unit sizes available:
1 Bedroom: 70 SQM. Prices range from $1500 – $1700 per month
2 Bedroom: Sizes range from 105 – 153 SQM. Prices range from $1900 – $2800 per month
3 Bedrooms: 179 SQM. Prices range from $3000 – $3500 per month
Larger units are also available
Pondok Indah Residence
Location: Pondok Indah
The final property that makes our top ten list is the remarkable Pondok Indah Residence. Officially opened in the third quarter of 2018; this iconic building has been a hit with residents due to its location, build quality and proximity to Pondok Indah Mall. Furthermore, its strategic location provides excellent access to Senayan and International Schools, allowing its residence to navigate the city with ease.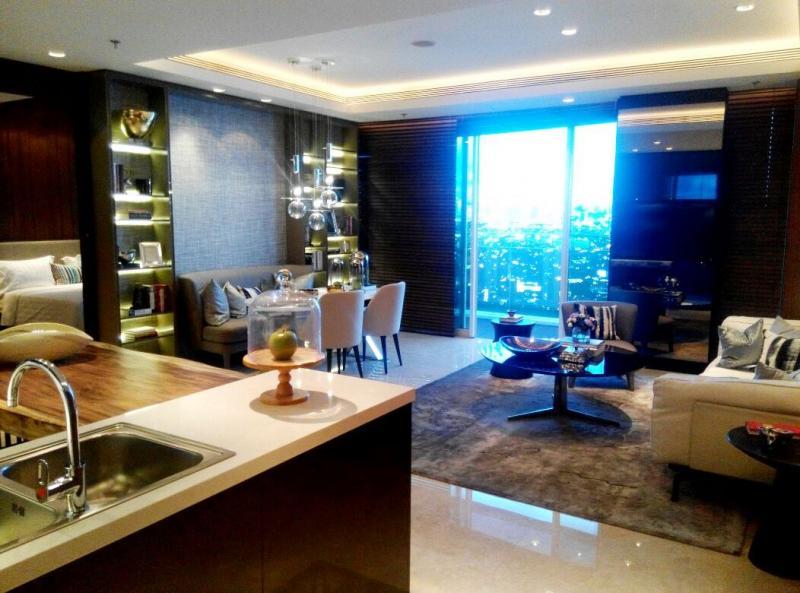 Currently, Pondok Indah Residences is head and shoulders above the rest of the neighbouring apartment complexes when it comes to quality and facilities. It truly is a landmark complex which intertwines stunning city living with comfort and luxury.
The residence also has direct access, via an underpass to the Pondok Indah Mall which really puts this complex in an exceptional position. No need to sit in endless traffic or get wet during Jakarta's notorious rainy season; just pop on your shoes and go.
As you would expect, the facilities are world class and include everything you would expect from a 5-star development. Pools, spa areas, outside space and of course the direct access to the mall, mean that with this apartment complex; you will never need to leave your home ever again.
With the accessibility to malls and key city locations within easy reach, it is no wonder why the Pondok Indah Residence has rapidly become – one of the hottest properties around.
There are a variety of unit sizes available:
1 Bedroom: 80 SQM. Prices range from $1300 – $1800 per month
2 Bedroom: Sizes range from 110 – 134 SQM. Prices range from $2300 – 2800 per month
3 Bedrooms: Sizes range from 159 – 178 SQM. Prices range from $3000 – $3800 per month
That is it for our list we hope you enjoyed the article. If you feel we missed something then please let us know, we would love to hear your feedback.
Want to know more about renting apartments in Jakarta? Then check out our useful guides below by clicking the links:
LetsMoveIndonesia's Top Ten Apartments to live in in Jakarta! (Part 1)
9 Top Tips for Renting Property in Jakarta
Your Jakarta Apartment Rental Questions Answered – From the Expat Property Expert – Gary Joy
How Kemang Village became the King of Kemang and Redefined the Area
Why rent an apartment, when you can rent a serviced one?
About the author: Gary Joy is the CEO and Founder of LetsMoveIndonesia.
Gary launched LetsMoveIndonesia in 2016 with a goal to be the most ethical, creative and cost-effective Real Estate & Relocation provider in the region.
Since then they have helped hundreds of people from all over the world with their Property, Visa, Company Establishment and Relocation needs.
If you would like assistance from Jakarta's Most Trusted Real Estate & Relocations provider, then contact them now by T: +62 21 300 297 27 E: info@letsmoveindonesia.com or come by their office in Bellagio Mall, Mega Kuningan and meet their friendly team.