With so many apartment choices to live in Central Jakarta, picking the right home can be a long, laborious task.
In this list, we will look at some of the more popular complexes, based on occupancy levels, facilities, individual features, key locations and above all else, what makes them stand out from the crowd.
Kemang Village
Location: Kemang
Kemang village has extremely high occupancy rates and is by far the King of Kemang when it comes to popularity, facilities and ease of life.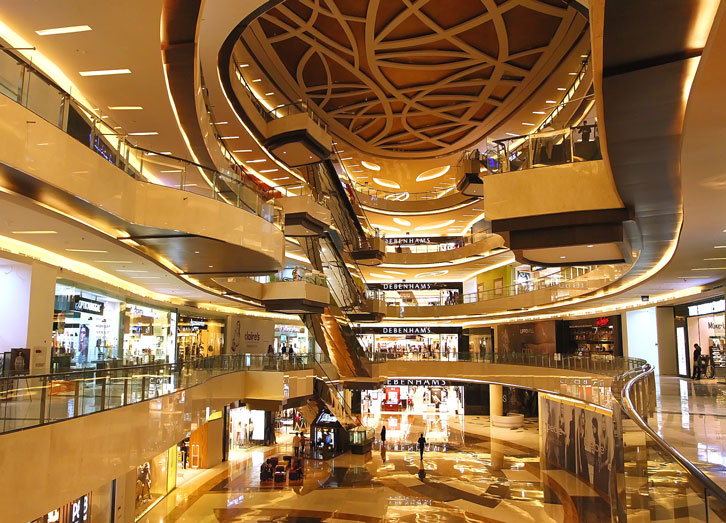 Since its introduction a few years ago; you could blame it for the crash and low occupancy rates of the surrounding houses. With Kemang's notorious traffic getting worse and worse, it makes sense that a lot of residents in the area jumped ship and moved to Kemang Village. Everything you could possible want, is literally on your doorstep, making this apartment complex, one of the most convenient places to live in the city.
The apartments themselves are generally spacious, with lots of light and some incredible views of the city. In addition, one of the towers is pet friendly, meaning you can bring your furry friends.
With a variety of restaurants, bars, shops, leisure facilities, supermarkets and splendid views from the higher apartments; it's no surprise that this residence is the most popular place to live in Kemang.
There are a variety of unit sizes available:
Studio: Sizes range from 38 – 43 SQM. $900 – $1100 per month
2 Bedroom: Sizes range from 73 – 144 SQM. $1400 – 2600 per month
3 Bedroom: Sizes range from 125 – 220 SQM. $2000 – 4000 per month
Penthouse options are also available.
Shangri-La Residence
Location: Sudirman
World renowned for quality and exceptional living, it would be impossible to write a list without the Shangri-La Residence.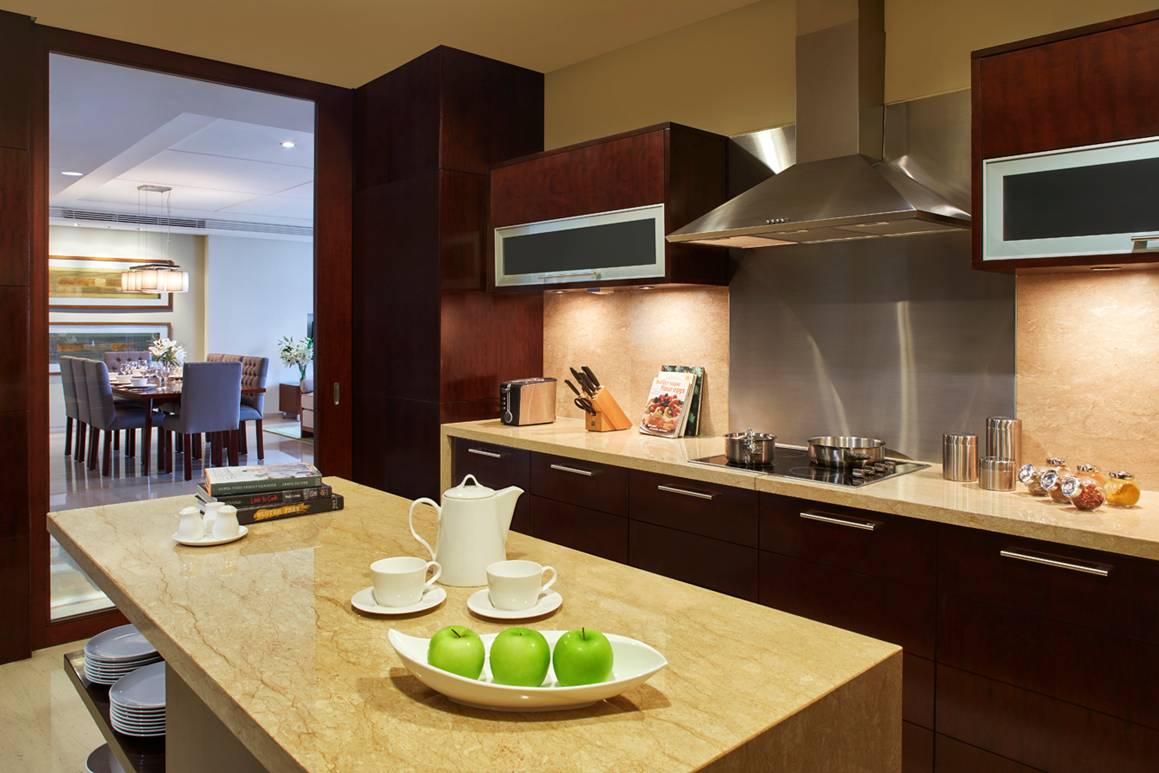 Located next to the Shangri-La Hotel, this serviced residence is a favourite with Embassies and the upper classes. As you would expect the apartments are extremely spacious and luxurious, each with large balconies and big, fully functioning kitchens, unrivalled by any other property on this list.
The facilities are excellent and include a beautiful pool, spa facilities, state of the art gym, herb garden, BBQ area, children's playground and its very own restaurant. They also encourage a community spirit and often hold resident events and parties. Although, its location is by itself, they offer a free shuttle service to Grand Indonesia every day.
If that wasn't enough you can also enjoy the facilities in the Shangri-La Hotel as well as enjoy discounts in all the restaurants.
These apartments are serviced which means internet, cable TV, electricity, water and maid service are included in the price!
There are a variety of unit sizes available:
2 Bedroom: 175 SQM
3 Bedroom: 230 – 320 SQM
Penthouse options are also available.
Prices vary dependant on Occupancy levels.
Verde
Location: Kuningan
Verde was built by some of Asia's leading design and construction companies and is arguably the most unique apartment complex on our list.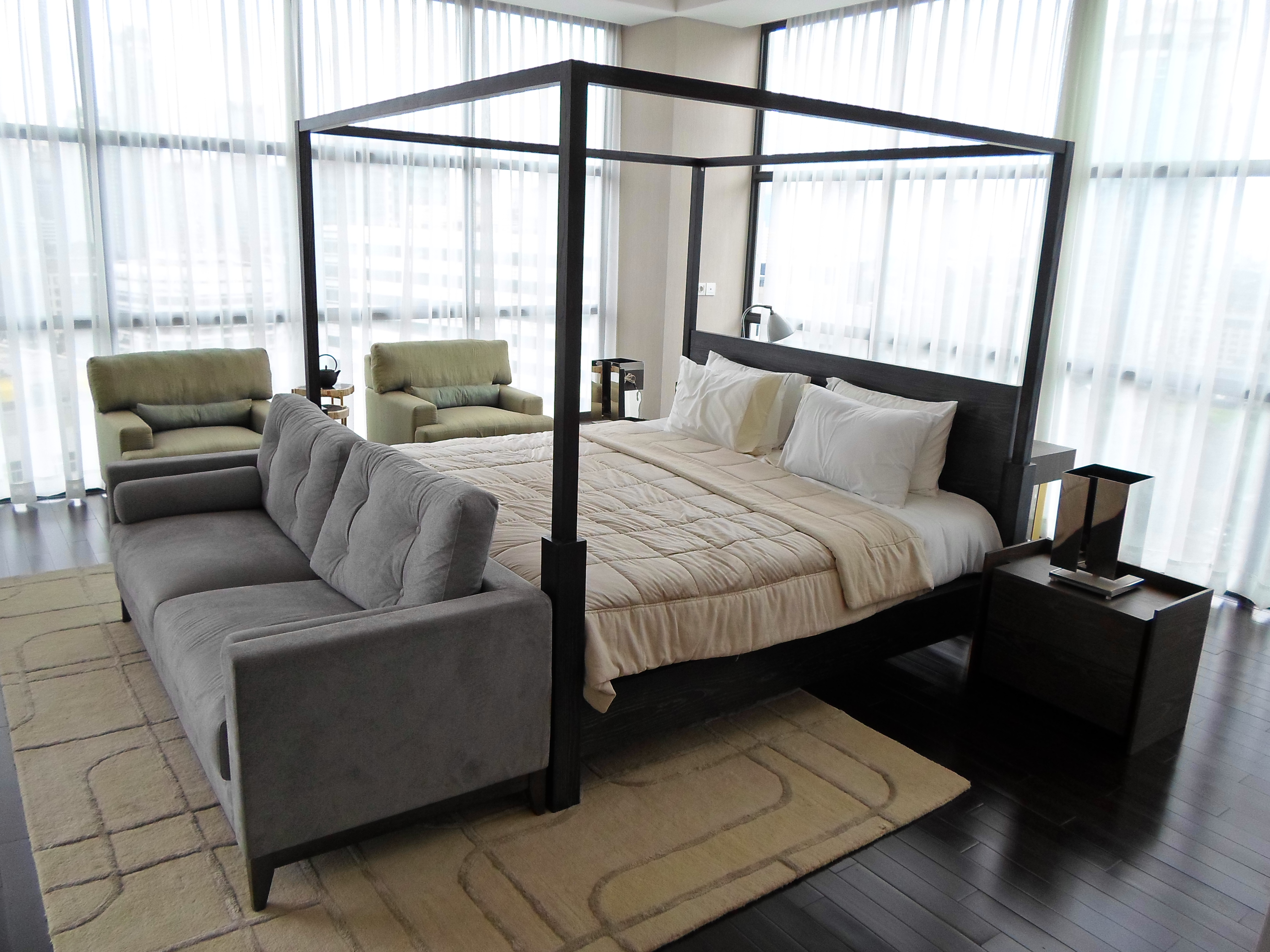 The design of this complex is similar to that of a hotel. The lobby, pool, hallways and communal areas are extremely spacious, bright, warm and classy. When you arrive at Verde, there is a feeling of tranquillity and peacefulness resembling that of a tropical hotel.
The occupants of this complex truly are a cool crowd and many socialites and celebrities live in these stunning apartments.
Although it doesn't have shops, restaurants or a mall directly attached, it does boast some incredible features, including its very own private cinema, an extremely large open pool with lots of lounging areas, BBQ pits, lounge rooms with additional kitchen, running track, children's playground area and even its own serviced office area if you don't fancy battling the traffic.
The apartments are extremely spacious and there are a vast array of different apartment types available; including 3 story penthouses and apartments with private pools.
There are a variety of unit sizes available:
2 Bedroom: Sizes range from 170 SQM. $2500 – 3000 per month
3 Bedrooms: Sizes range from 170 – 190 SQM. $2800 – 3500 per month
Special units & Penthouse options are also available.
Setiabudi Sky Garden
Location: Setibudi
Currently, the most popular place to live in the city, Setiabudi Sky Garden is nestled in an extremely convenient spot which great access points to Kuningan and Sudirman.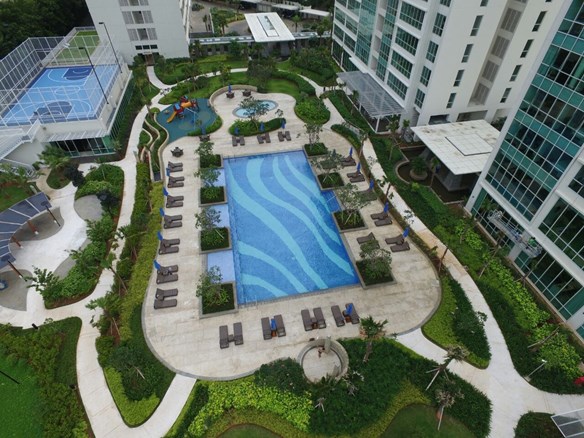 The build quality of this development is stunning and the feeling of class, space and comfort is immediately noticeable, as soon as you arrive.
It is an extremely popular place to live for expats due to its key location and large open space areas, which include a large pool, basketball/tennis court, children's area and multiple seating areas.
Although, this complex does not have its own shops, literally across the street, is Setiabudi One Mall which has a large plethora of restaurants and bars.
The units are well designed and have floor to ceiling windows creating a strong feeling of space and luxury. Most of the apartments here are tastefully decorated and it is also renowned for being one of the coolest places to live in the city.
The 3-bedroom apartments in particular are extremely popular and do not stay on the market for long. If you are looking to purchase an apartment; Setibudi Sky Garden is a fantastic investment.
There are a variety of unit sizes available:
2 Bedroom: 63 – 93 SQM. Prices range from $1500 – 2000 per month
3 Bedroom: 135 – 155 SQM. Prices range from $2700 – 3500 per month
Ascott Residence
Location: Sudirman, Thamrin, Kuningan
No list would be complete without the Ascott Serviced Residences. Famous around the world for its quality, customer service and reputation as one of the finest places to live; the Ascott complexes throughout Jakarta are no exception.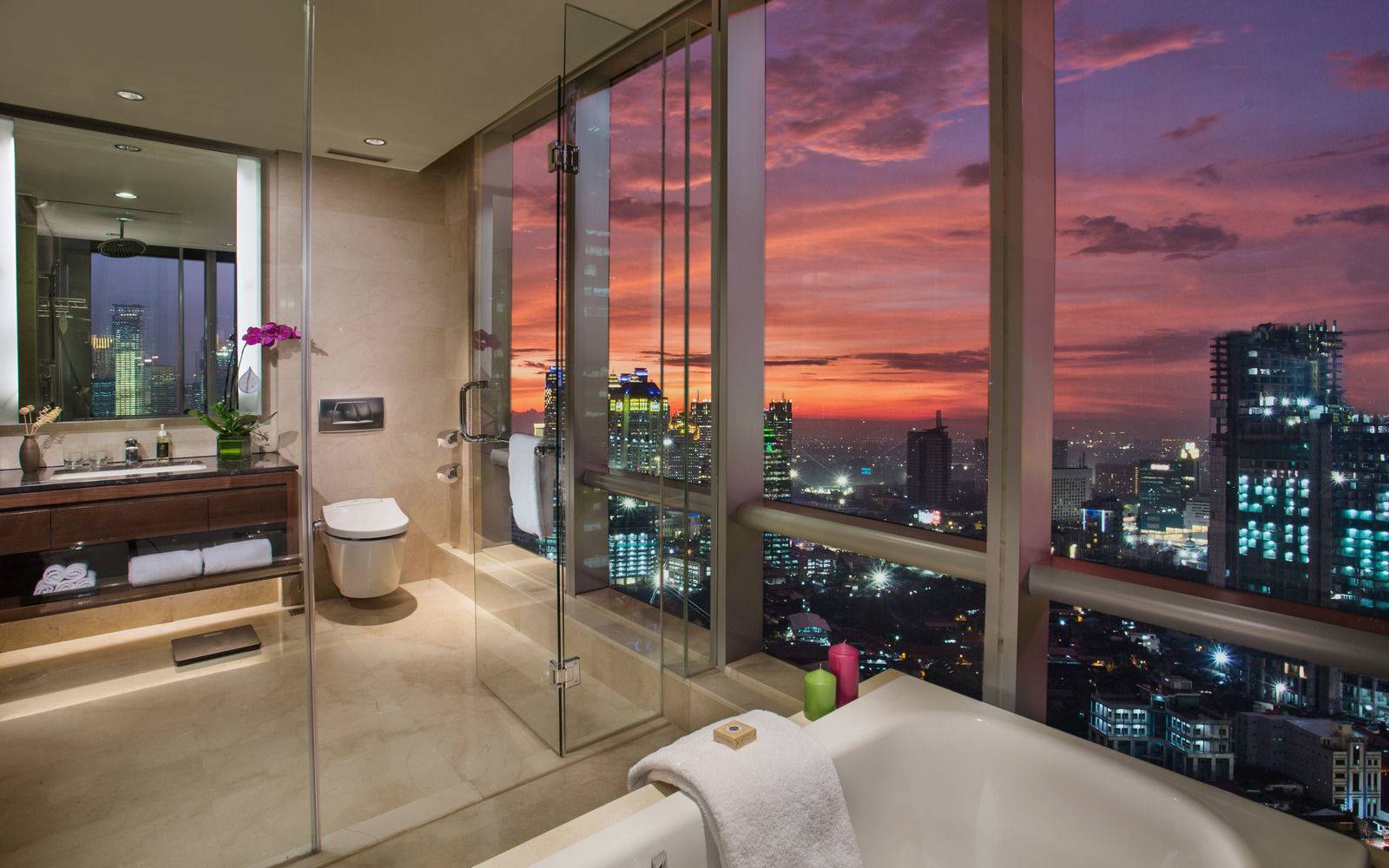 Currently, there are 3 Ascott Residences, The Ascott Kuningan is located directly next to the Lotte Mall with the famous Mega Kuningan located just behind it. Ascott Jakarta is within walking distance to Grand Indonesia and Plaza Indonesia. Ascott Sudirman is located as a standalone complex with great access to both Kuningan and Sudirman.
What makes these apartments stand out from the crowd is the exceptional attention to detail the management provides. All the complexes have fantastic facilities infused with a luxurious feel. In addition, these are serviced apartments so; internet, cable TV, electricity, water, maid service and breakfast can be included in the price!
If you don't have the budget to live here, the good news is Ascott also manages Somerset Berlian in Permata Hijau, Somerset Grand Citra in Kuningan as well as Citadines, also located in Kuningan.
There are a variety of unit sizes available including: studio, 1-bedroom, 2-bedroom, 3-bedroom and penthouse options. Prices vary depending on occupancy levels and complex.
That's is for the first part of our list; in the next part of our Top Ten Places to Live in Jakarta, we will look at more of the best places to live in The Big Durian!
Want to know more about renting apartments in Jakarta? Then check out our useful guides below by clicking the links:
LetsMoveIndonesia's Top 10 Apartments to live in in Jakarta (Part 2)
9 Top Tips for Renting Property in Jakarta
Your Jakarta Apartment Rental Questions Answered – From the Expat Property Expert – Gary Joy
How Kemang Village became the King of Kemang and Redefined the Area
About the author: Gary Joy is the CEO and Founder of LetsMoveIndonesia.
Gary launched LetsMoveIndonesia in 2016 with a goal to be the most ethical, creative and cost-effective Real Estate & Relocations provider in the region.
Since then they have helped hundreds of people from all over the world with their Property, Visa, Company Establishment and Relocation needs.
If you would like assistance from Jakarta's Most Trusted Real Estate & Relocations provider, then contact them now by T: +62 21 300 297 27 E: info@letsmoveindonesia.com or come by their office in Bellagio Mall, Mega Kuningan and meet their friendly team.