On the 28th June an announcement was made via Bali Airport in regard to people visiting Bali, whereby a negative PCR test will become mandatory before travel.
The transition period will last 2 days until 30th June, whereby after this date the PCR test will become mandatory until further notice.
The PCR test must be dated within 48 hours prior to departure. The PCR result must have a barcode/QR code, so ensure you get tested at official test centres.
UPDATE 5th July 2021!!! It is now mandatory for all travellers to also have a Vaccination as well as the PCR test, until further notice.
Children under 5 years old are not required to provide a PCR test, antigen or test GeNose. (No notes are provided if minors still require a negative test. Best to check with your airline before booking flights).
Below is the official Instagram announcement from Bali Airport. Please note, that official English text has not been made at this time so we summarized the key points above.
Information is from Surat Edaran Gubernur Bali Nomor 08 Tahun 2021. You may see the announcement on the official Bali airport Instagram page: Baliairport (Indonesian Version only at time of writing).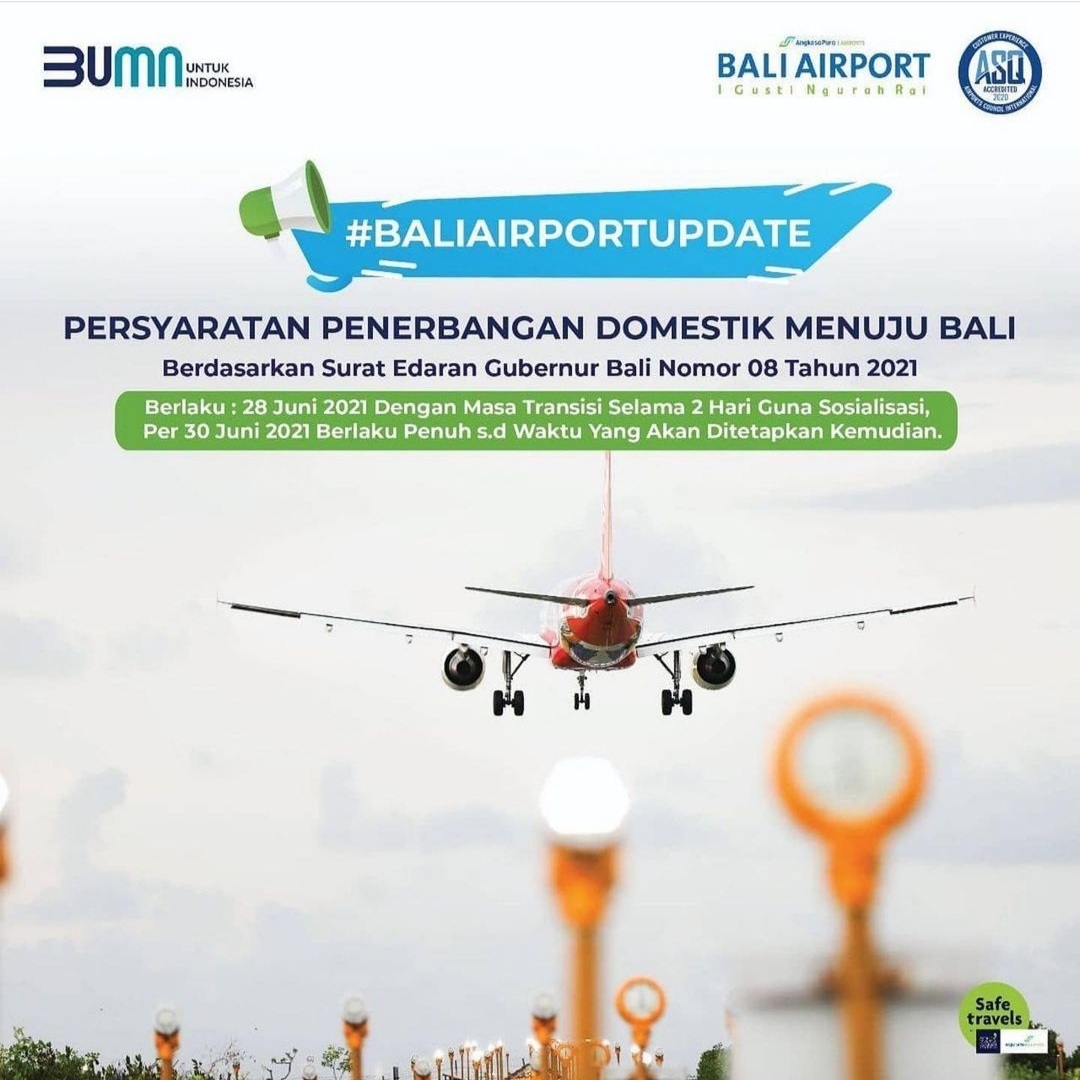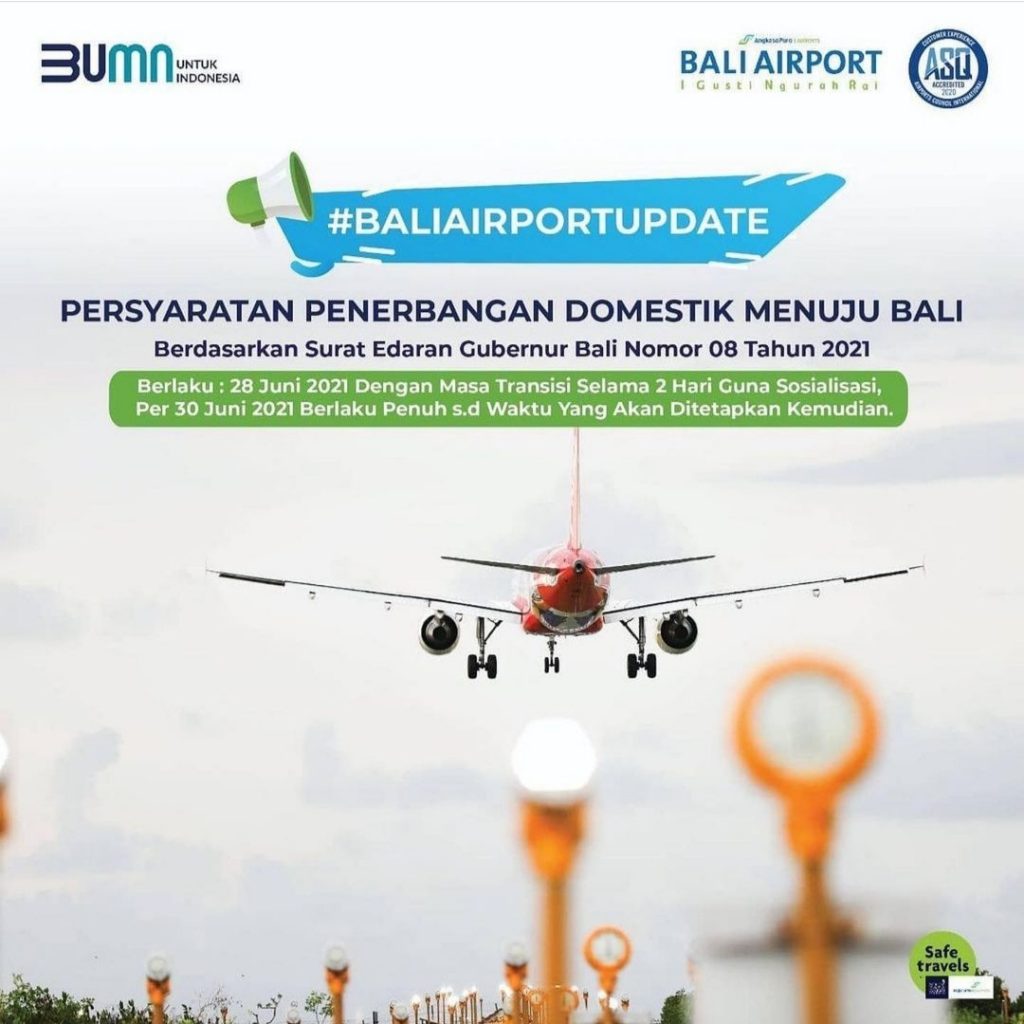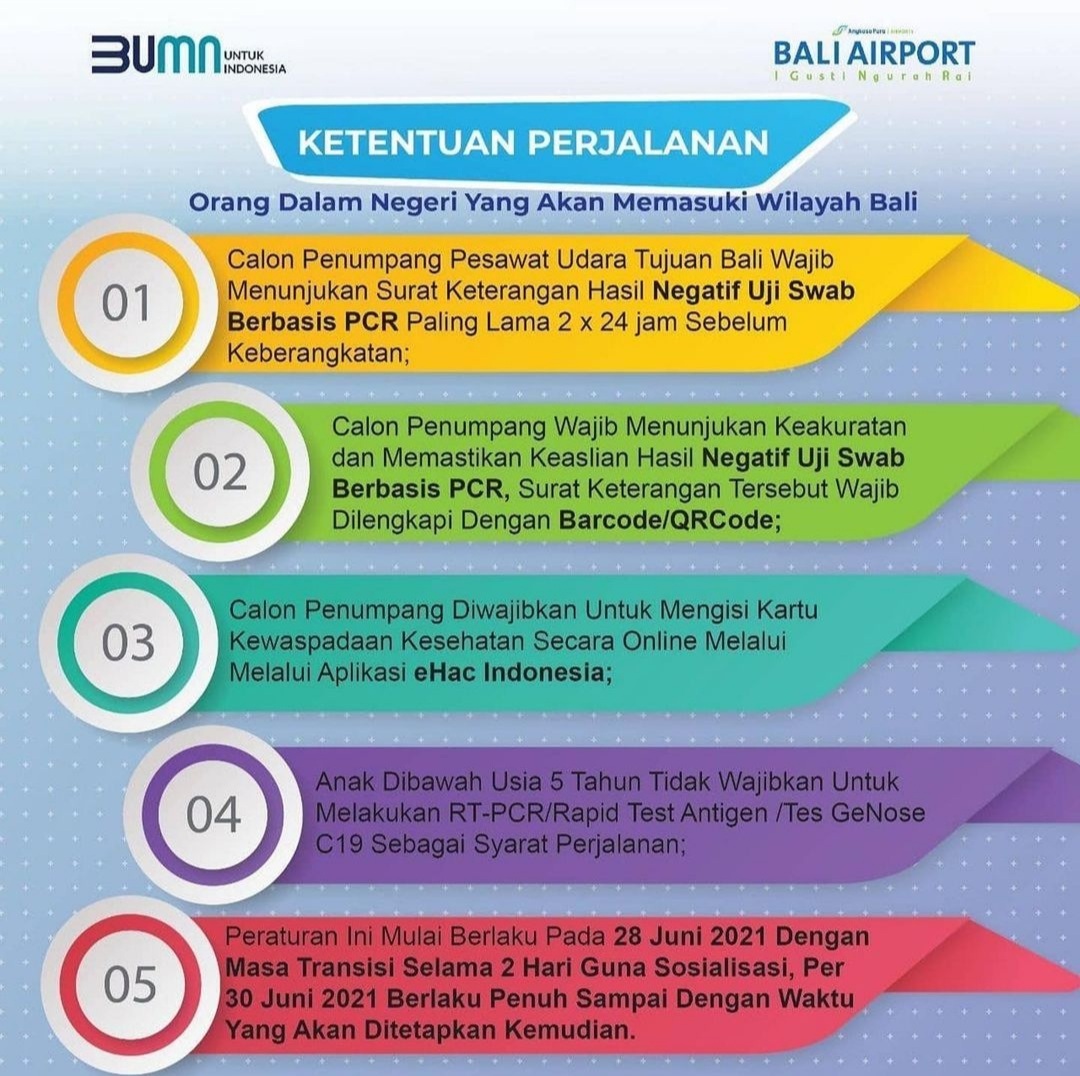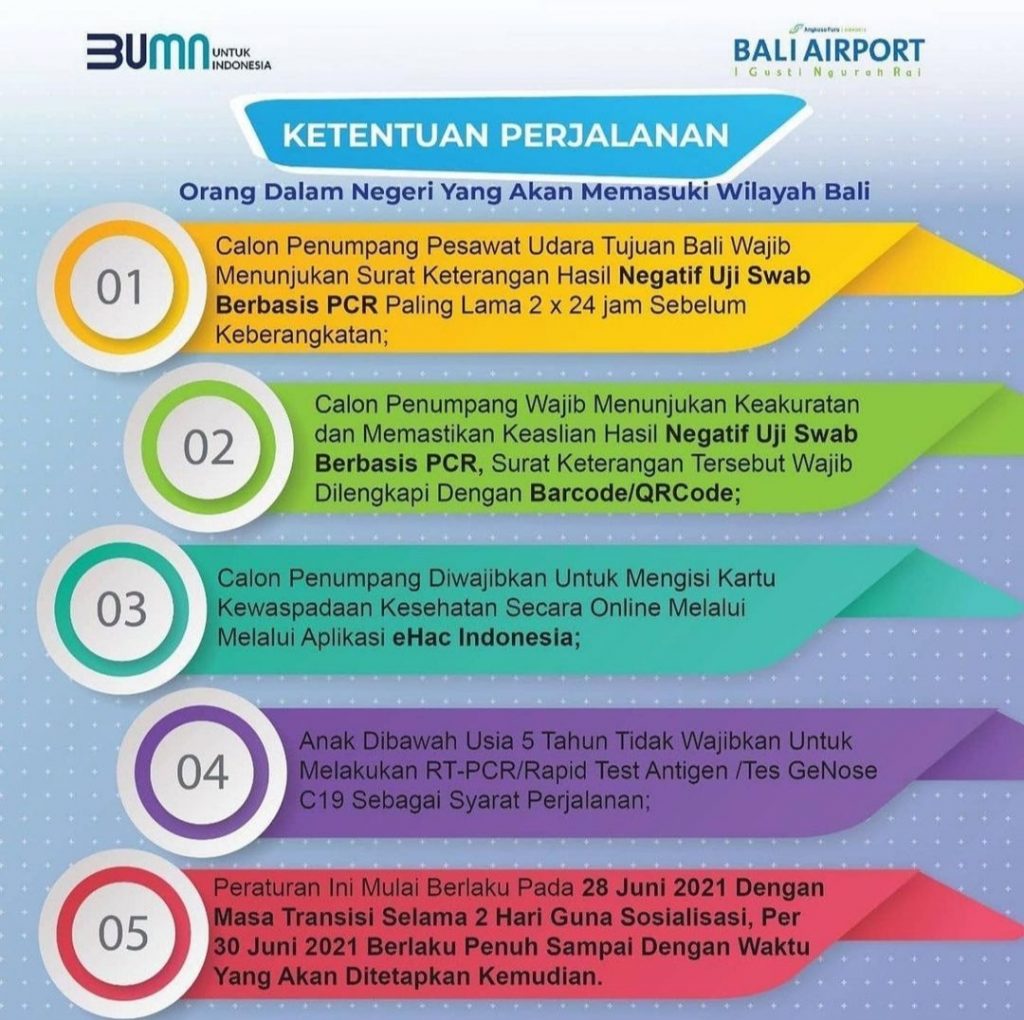 Additionally, President Jokowi will lead internal meetings on Tuesday 30th June to discuss nationwide measures regarding domestic travel, with sources advising that domestic air travel may only be available for people who have been vaccinated or that can produce negative PCR tests.
At this time, it is not clear as to whether these tighter restrictions will apply to all of Indonesia or applicable to the "red zones" such as Jakarta, parts of Yogyakarta, regions of Kudus, Bangkalan, Bandung & Riau in Sumatra. As usual, news in Indonesia is released incomplete causing more questions than answers; when solid, reliable information is released, we will update this article accordingly.
If you need help with your Visa or have any questions, feel free to contact the LetsMoveIndonesia team. T: +62 21 300 297 27 (Jakarta) T: +62 361 934 8343 (Bali) E: info@letsmoveindonesia.com
Found this article interesting? Then check out some of our other popular articles!
LetsMoveIndonesia – Visa & Company Setup services in Bali
Get your Single Entry Business Visa and enter Indonesia
Setup a business in Bali with LetsMoveIndonesia and save money!
The new E-Visa – Everything you need to know!
Need a Single Entry Business Visa to visit Bali or Jakarta? Read this first!