With so much confusion and constant changes in Indonesian property laws, information about expatriate ownership is unclear at best. In this article we answer the question, can expatriates buy property in Indonesia.
Amidst rumours and whispers, we at LetsMoveIndonesia are often asked; can expatriates buy property and land legally? Well we are delighted to tell you that the answer is yes…. But it wouldn't be Indonesia if it was that simple.
Gary Joy the founder of LetsMoveIndonesia.com talks to us about the different ways expatriates can buy property and the benefits and drawbacks of each option.
GJ: 90% of millionaires become so through Real Estate and as the famous saying goes, "The best investment on Earth, is Earth".
It is no secret that property investment is the preferred choice of investment for Indonesians, but foreigners taking the plunge and making investments is far less common.
The statistics for buying property in Indonesia look good; the GDP has consistently increased over the last 10 years and the middle classes has continued to burgeon, fuelling the need for competitively priced homes. There is currently a shortage of affordable property, meaning that medium priced properties are still highly in demand; perfect for a busy rental market. A note to add is that whilst affordable property is in high demand, the premium property market is much slower and competition for high paying renters is rife.
The most popular places to buy property for expatriates is not much of a surprise, the number 1 choice being Bali, followed by South Jakarta then Batam which coincides with the expat populations levels.
From an investment point of view, although property across most areas of Indonesia is a sound investment, to make the most returns on your investment you would be far better off considering cities that are going through a growth spurt with major infrastructure projects, LRT/MRT projects and new toll roads, such as the exciting project from the developer Pollux, Technopolis in Karawang.
Everyone who has lived in Indonesia will know that the government can act very inconsistently and with little caution before making changes. Indonesia wants to promote growth and investment opportunities but, is still frightened to release the reigns entirely and let go of control. That being said, the government has made it so expatriates can buy, but it does follow one or two complicated stipulations.
The Options:
Marriage: Getting married to a local is the most common form of expatriate ownership, although this may be a little extreme for the non-committal types. The other issue with this is that the property is still not actually in your name, but in your spouses.
Right of use (hak pakai): In 2015 the government allowed expatriates with valid residence permits to buy property legally, however, imposed a few stipulations. Firstly, the landed house or apartment is bought with a lease agreement of 30 years. This agreement can be extended twice, firstly by 20 years and then by another 30 years. One benefit of this legislation is that you can pass the property onto offspring. Unfortunately, the property cannot be extended after the 80 years, but by then there is a good chance the rules would have changed.
Importantly with this arrangement you need to remember that if the owner leaves the country they need to transfer ownership to another entity within one year, either Indonesian or one that meets all the requirements to buy property in Indonesia. Failure to do so will result in the Indonesian government confiscating the property.
Please note that there is also a restriction in place in regards to land size which cannot exceed 2000 square metres unless it fulfills the condition that is has a positive effect on the economy.
Additionally, it is worth noting that the Indonesian government has put price restrictions in place which dictate a minimum value of property an expatriate can purchase; as you can see in the table below.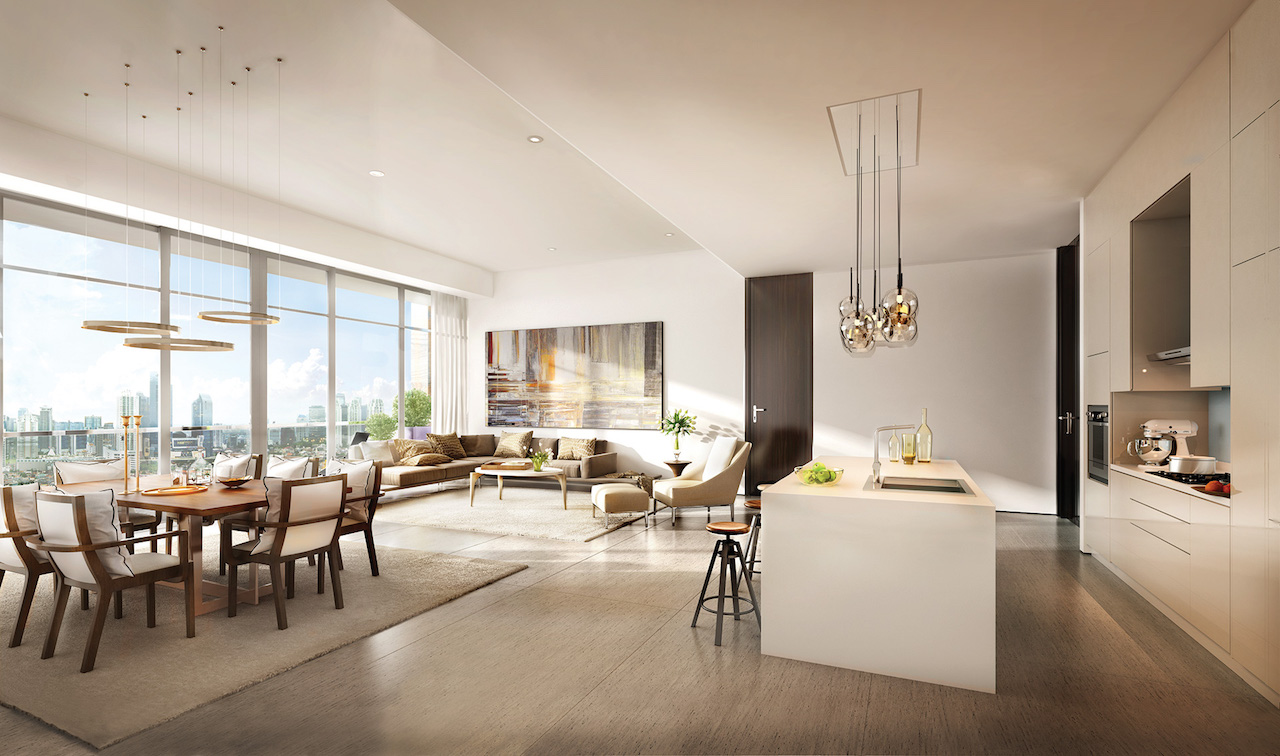 Company set up: It is possible to buy property as a business entity in Indonesia if the property is bought in the company name. To do so is quite a complicated procedure, but once you have done so, you can buy via this route. There are two types of company set up, PT (local company) and PMA (foreign owned company). Setting up a PT is the easier option, however this still requires Indonesians to be the shareholders of the company. There are ways you can safeguard yourself in this agreement, which would require advice from a legal expert. If you would like to set up a company within Indonesia, LetsMoveIndonesia can assist with this.
If you are considering purchasing property within Indonesia, then feel free to contact the LetsMoveIndonesia team at E: info@letsmoveindonesia.com T: +62 21 300 297 27 or come and visit us in our office in Bellagio Mall, Mega Kuningan UG Floor.
About the Author:
Gary Joy is the CEO and Founder of LetsMoveIndonesia, Jakarta's Most Trusted Real Estate and Relocation Agency.
Established in 2016, LetsMoveIndonesia has successfully helped hundreds of Expatriates from around the world with their housing, visa, company establishment and relocation needs. They focus on providing ethical and honest service with the goal of improving the market for expatriates. Visit the website to find out more: www.letsmoveindonesia.com