Buying property as an investment is always a sure-fire way to increase your capital whilst holding onto a strong commodity that has low risk. Jakarta is awash with new developments being constructed but how does one know which one is the best one to buy?
Gary Joy from LetsMoveIndonesia gives his opinion on the hottest investment opportunity and the reasons why he believes it is the property to buy right now.
GJ: People always ask me, which is the best property to invest in, within Central Jakarta and I generally advise based on an individual's preferences and budgets. However; one apartment complex is currently head and shoulders above the others… that development is Fifty Seven Promenade Thamrin.
But why this particular development? Let me explain the reasons why this development is the one to invest in right now.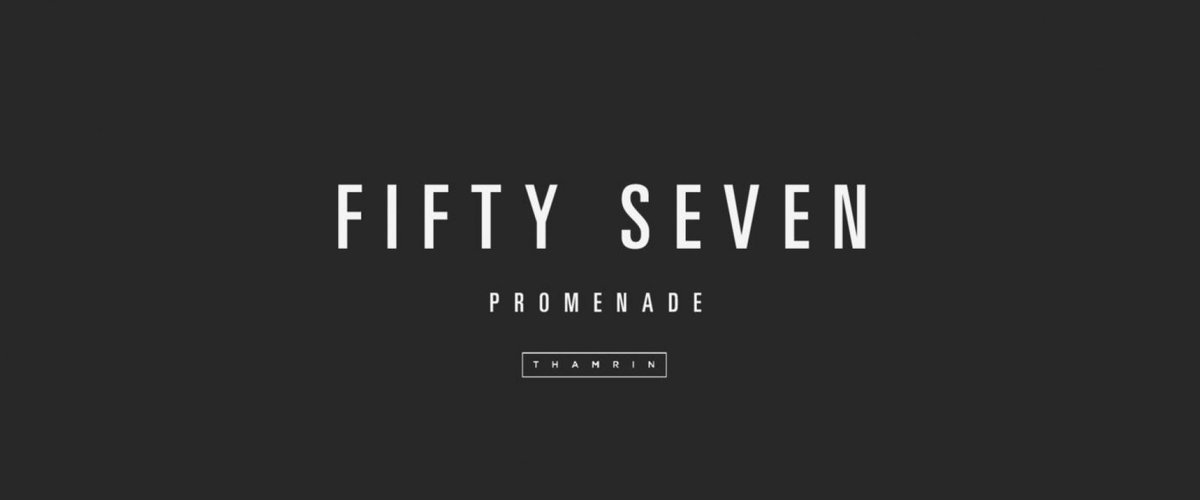 Location Location Location
Located directly behind Grand Indonesia, this apartment complex truly is in the heart of the capital. The best malls in the country are literally a stones throw away making this apartment complex ideally located for those who like to socialise, relax and shop.
With many offices located in the area, Fifty Seven Promenade is within walking distance to many office towers making it the perfect place for those looking to avoid the challenging commute to work.
A note of significant importance is that the land prices in this area are notoriously high; however, due to being a new development and the discounted prices being applied, you can get a slice of the pie for bargain basement prices. 1 Bedroom apartments are available for as low as 2.8 Billion IDR!
New Transport Links
Unless you have been living in a cave for the last 10 years, you may have noticed that Jakarta's traffic is horrendous. Fortunately, the long awaited MRT, LTR and the airport express is underway and this apartment complex will be located close to those ever important transport links. Connectivity to the rest of the city will be a breeze and Fifty Seven's location to these links means that in the long term, this complex will be extremely desirable by both investors and renters.
For the mean time, there are access points to Sudirman, Thamrin and Tanah Abang and close connectivity to the toll roads and points of interests.
Price
Thamrin traditionally has been noted as one of the most expensive places to purchase land and with good reason. However, the current offer from Fifty Seven is extremely competitive. Cost price per square metre is approximately 55 million IDR, significantly cheaper than the general cost price around.
It would be a challenge to find another luxurious apartment complex in the area at the prices being offered. Additionally, with prices increasing every year, you can buy this premium real estate now and make a large profit by doing absolutely nothing.
What is everyone else doing
When Fifty Seven opened the doors in August last month we expected the units to fly out of the door, but no one expected the intensity and rush of how many units would actually sell. Investors are really backing this development and over 80% of the units sold within the first 3 weeks!
It is clear to see that there is an excitement and buzz about this development which is promising moving forward.
As of writing this article only 73 units remain!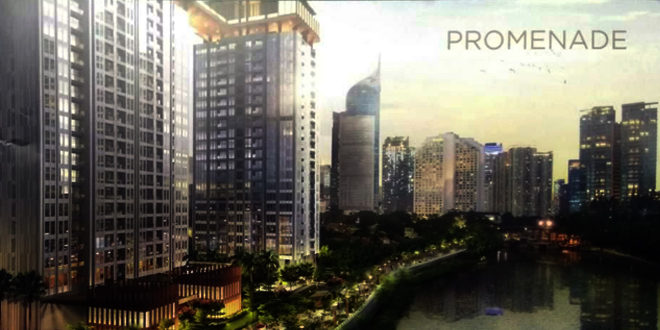 Features
Fifty Seven Promenade is like no other development in Jakarta. It will have some seriously different design features to its competitors and will be a landmark development for many years to come.
In total their will be 5 individual towers, 2 for strata apartments, 1 tower for strata offices, 1 tower for leased offices and one tower for serviced apartments. Additionally, there will also be a retail promenade just to make life even easier!
The facilities of the apartments are exceptional and include a skybridge connecting the apartment buildings, 2 sky pools – one semi outdoor, one indoor, spa, sauna and jacuzzi facility, a gym, yoga room, library, sunset deck, private dining area, entertainment area, outdoor lounge and BBQ area, jogging track and a business centre.
In addition, all apartments in Fifty Seven will feature double glazed windows, fibre optic connection, marble & laminated floors, Toto sanitary and kitchen appliances, and security features, such as a refuge floor & floodgate. Apartments owners will also benefit from concierge service, housekeeping, laundry facilities and a shuttle bus service.
Construction team
All good projects have a few things in common, stunning design, quality finishing, individuality, competitive pricing and most importantly, a reliable and well-respected developer. Fifty Seven is lucky that is hits all of the required categories and with the developer Intiland at the helm, it is assured that this project will live up to expectations and be completed in a timely manner.
Intiland is world renowned for creating quality developments and investors know this. Previous notable developments created by the Intiland team in Jakarta include 1 Park Avenue & The Hamilton, Regatta, Serenia Hills and the South Quarter.
Rentability
Of course the main purpose of an investment is to make money and even though this development will increase in price before it is even completed; having a sustainable income is also highly beneficial.
Due to its location it doesn't take a genius to realise that Fifty Seven is going to be one of the most rentable properties in Jakarta.
Located close by, Thamrin Residence has one of the highest occupancy rates in the city. A newer, more luxurious development such as Fifty Seven is going to be one of the most sought after places to live in the city.
So how can you get your hands on this prime real estate? Then ask the LetsMoveIndonesia team and we will show you.
You can reach us on T: 021 300 27 27 E: info@letsmoveindonesia.com W: www.letsmoveindonesia.com
Want to know more? Then check out this link: https://www.letsmoveindonesia.com/property/fifty-seven-promenade-2/