As your business develops and grows, it is inevitable at some point you will have to update your company establishment documents. As we know, the legal processes in Indonesia can be tricky and time consuming, which is why you need to have an excellent understanding of the processes and an abundance of patience.
Whether you would like to change the Director, Commissioner, Shareholders, office location, line of business, increase or decrease capital – restructuring your company will have an impact on your legal documents.
In this article, Mega Rizkiani, LetsMoveIndonesia's Company Establishment Expert explains the processes behind updating your business documents and gives a step by step description of the procedure involved.
Revision of the Company's Name and Location
Revising your Company name
According to the Regulation of Ministry of Law and Human Right, all companies must be named with at least 3 words and/or minimum 3 letters. For a Local PT, the name of company should be in Indonesian; conversely, the name of a PMA company can be in English.
The first step to change a company's name is to get approval from the Ministry of Law and Human Rights. After that, the Company must change all legal documents such as the Amendment of Article of Association which states the new company's name; as well as revise the Domicile Letter, Tax ID, Business License & Company Certificate number.
Revising your Office Location
If you would like to change your office location, the first thing you need to know is whether your new address is still in the same district as the previous one. If this is the case, then all you will be required to do is report your new company address to the tax office so they can change your taxation number.
Unfortunately, if your new address is in a different district you will need to amend numerous documents and permits such as: the location permit which will need to be signed by the district and subdistrict heads, as well as revise your Article of Association, Domicile Letter, Business License, Company Certificate Number and finally – advise the tax office so they that change your taxation account.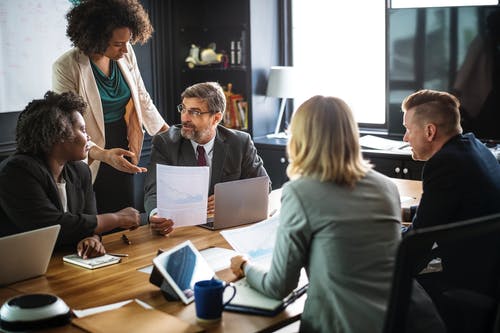 Revision of the Shareholders
If a Company wants to change shareholders, they are required to hold a meeting known as the General Meeting of Shareholders where members of the board are required to discuss and reasonably agree to Company structural changes. All shareholders must be invited as they will have the largest ownerships of shares, equating to a minimum of 51%.
If the Shareholders fail to attend, another meeting must be arranged in which a minimum of 1/3 of Shareholders must attend. If the Shareholders cannot attend the General Meeting of Shareholders, then the Shareholders can make Circular Letter which states the changing of shareholders.
Once a compromise has been made between all parties involved, amendments will need to be made to the Article of Association as well as obtain Decree Approval from the Ministry of Law and Human Rights to restructure the roles of the Shareholders.
Revision of Board of Director/ Board of Commissioner 
If a Company wants to change the Board of Director and/or Board of Commissioner, the Company will be required to amend the Article of Association as well as obtain Decree Approval from Ministry of Law and Human Rights.
However, if the company would like to change the President Director, all Company documents such as the Domicile Letter, Business License, Company Certificate Numbers and Tax ID will need to be revised as well.
Revision of the Line of Business
If a Company intends to change its line of business, it will be required to amend the Article of Association as well as obtain Decree Approval from the Ministry.
If you have a PT there will be a maximum of 3 Business Classification fields (KBLI) which are amendable, however for a PMA there is only 1 classification. Amendments will need to be made to the Business Licenses.
Revision of the Capital
When it comes to the capital revision, a company may decrease or increase its capital based on the rules that have been stated in the minimum capital requirements. Basically, all PT PMAs are obliged to have at least IDR 10 billion (USD 1 million) authorized capital and minimum 25% of the investment can be paid up capital, (the amount can be higher depending of the field of industry). Meanwhile a local PT must have at least IDR 50 million for the capital.
If your company wants to revise the capital, the good news is you are not required to give the proof of company bank balance.
The company will be required to amend the Article of Association along with Decree Approval from Ministry.
Please note that if the capital is decreasing, then an announcement in a newspaper is required for this process. In addition, some documents such as the Business License, may require revision – depending on business field.
Want to know more? Then check out our useful guides below by clicking the links:
Company Establishment in Indonesia – Your questions answered
How to set up a business in Indonesia
Registering a Trademark in Indonesia – How to protect your business
Business Establishment – The Process and Requirements
Company Establishment – Now available in only 2 weeks!
If you have any questions or need assistance to make amendments to your business, then feel free to contact us for a free consultation. T: +62 21 300 297 27 E: info@letsmoveindonesia.com or come and visit us in our office in Bellagio Mall Mega Kuningan, the only walk in Company Establishment Agency in Jakarta!
About the author: Mega Rizkiani is a graduate of Law from the prestigious Diponegoro University in Indonesia. She has many years' experience setting up businesses and has helped hundreds of people turn their dreams into a reality.
She has exceptional knowledge about the industry and has helped independent as well as multinational companies, expand into South East Asia's most promising market.
Her exceptional attention to detail combined with her attentive nature have helped ensure she is one of the most sought-after Company Establishment Experts within Indonesia.
Whether you are looking to set up a local company, an international company or a representative office in Indonesia, Mega is the most reliable expert in the city.
In addition to Company Establishment, she can also help review and draft agreements, draft company regulations, register trademarks, set up business licenses, revise company documents as well as offer legal consultations.
Mega joined LetsMoveIndonesia in 2018 and has since helped overhaul the working practices in the industry allowing LetsMoveIndonesia become the trendsetters in the market.