This week LetsMoveIndonesia speaks with Adjie Dewangga -The Residential Property Expert
Residential Property in Jakarta has been through a tough time as of late. The decrease in expatriate workers, political instability and the economy all playing a role in what has been a turbulent few years of residential property.
With so many housing options available to the public and uncertainty about pricing and payment terms, finding a new home can be challenging.
This week we speak to Adjie Dewangga, a property specialist who has helped hundreds of expatriates find their new home in The Big Durian.
LMI: Thanks, Adjie for chatting to us today, firstly, what is your role at LetsMoveIndonesia?
AD: My role at LMI is to help my clients find the perfect home or investment. Finding a new home is always a stressful time, so I like to think we go above and beyond to take care of all our clients worries and make it as smooth an experience as possible.
LMI: For anyone looking to rent a property in Jakarta, what tips would you give them to ensure they are successful?
AD: To successfully find a property in Jakarta, these are some tips I could give:
The first step is to find a reliable, customer orientated agency, who listens to your needs. By identifying a good agent, you will save lots of time and stress in the future.
Once you've found a good agent, identify the key location you want to stay. Base this around your office, your childrens' school or most frequented places. The traffic during peak hours can be frightening, so to save time and convenience, identify this first, then pick the area that fits within your preferred travel time. If you don't know the city or how long it takes to get between locations, then your agent should be able to advise your options.
Be aware of what you are viewing before you go and where it is. Be firm with what you want. Yes, you can get an amazing house in Bintaro for cheaper than Kemang, but if its not the area you want, then don't waste your time.
Check if there are any mosque nearby. Some expatriates can be disturbed by the noise because of the early and evening prayer. If you are a light sleeper, visit the property at different times of day before signing the contract.
There are 2 types of apartments, serviced and un-serviced. Un-serviced apartments are generally cheaper, however, if you want peace of mind and convenient living then I would recommend a serviced apartment. Perks could include electricity, water, internet and TV inclusive of the price. Some residences will also include housekeeping and even breakfast! Overall, they provide hassle free living for those who prefer to spend their free time exploring Jakarta.
If you are considering an apartment, get the highest floor possible. Some of the benefits include:

Less noise: Noise from the street or mosque can be reduced by getting a higher floor apartment.
Less mosquitos: Indonesia is a tropical country. By getting a higher floor apartment, there will be less mosquito.
Cooler: Higher apartments tend to have a more of a breeze. The benefit of this is that you don't have to rely on the ac all the time and you can get more fresh air.
The view: You live in Jakarta, the centre of everything in Indonesia; from business, lifestyle, and government. The view in the city at night, truly is breath taking. If you want to impress your friends or simply have a beautiful view, being high is king.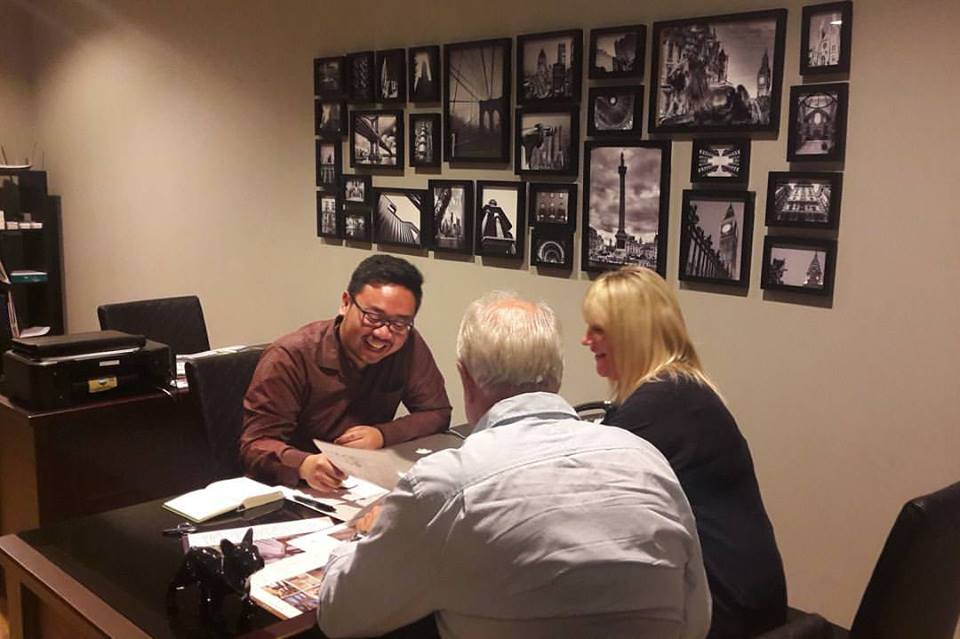 LMI: What is the most common question you get asked and how do you answer it?
AD: "How far is it from my apartment/house to my office or my kids' school?"
I always answer "In Jakarta, it is not about how far is it. But how long it takes". Jakarta, it is always about driving time. It may look close on the map; but it can take up to an hour to travel even the shortest journeys.
Convenience comes at a price, so although the apartments surrounding Mega Kuningan and Sudirman are expensive, time is money and you will soon make it up.
LMI: What problems do expatriates face when looking to rent property and how can they avoid making mistakes?
AD: Most people find agents from word of mouth or from comparison websites, the problem is, if the agents are independent, they have no accountability if something goes wrong. I've worked with expatriates in the past who have made deposits or rental payments to these 'agents' and never heard from them again. Clients like working with us as we are a legitimate agency with a reliable website and customer service team. Our office is open 6 days a week and people can come in and see us anytime.
In 2017 we were acknowledged as Jakarta's Most Trusted Agency from a popular expatriate magazine; which is an honour we are very proud of.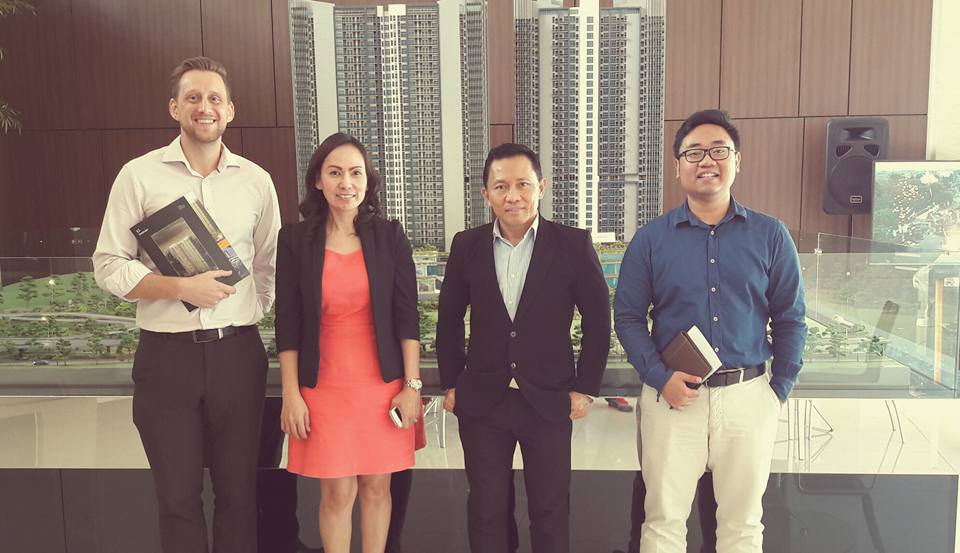 LMI: What is the hottest property or area to live in right now in your opinion?
AD: Right now, the hottest area to live, is Mega Kuningan. Whether you want to live or invest, you can never go wrong with Mega Kuningan. To live, Mega Kuningan has everything you need, and more. The toll road is close by and there are hundreds of F&B options in the area. Mega Kuningan is the perfect place to work, stay, and be healthy.
From an investment point of view, there are many international companies in and around the surrounding area. Property is always in demand from city high rollers.
In addition, there will be many upcoming projects in the area, making it one of the best place to invest.
LMI: What does LMI do differently to other agencies?
AD: I always try my best to help my clients with the properties they need. If I don't have the property listed that matches the requirements, I will work together with my colleagues and other reliable agencies to find it. In short, if you let me know what you need, I will find it for you. There is no need to use multiple agencies when you work with LMI, we do all the hard work, so you don't have to.
LMI: What other services do you offer and how might they be beneficial to others?
AD: LetsMoveIndonesia has many services to help expatriates settle in Jakarta and we like to be known as the one stop shop for all your relocation needs. Our services include: Immigration Service, KITAS or renewal, Orientation Service, Home and School Search, Language & Cross-Cultural Training, PT & PMA Set UP, Pet Relocation and Removals Service. We truly do have a service for everyone.

LMI: If anyone has any questions or wants to know more about renting property in Jakarta, what should they do?
AD: If you have any question, please don't hesitate to contact me at adjie@letsmoveindonesia.com or +62813-993-25348. You could also check our website at www.letsmoveindonesia.com