Visa Advice for Helping Indonesians Travel Abroad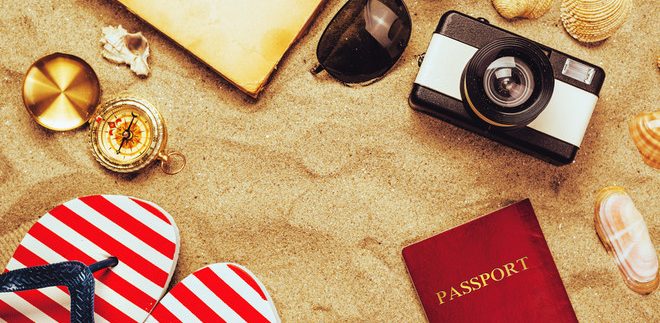 In a world where travel costs are affordable and convenient, never has there been a time where so many people travel abroad; but for some, this is more of a challenge than others.
Depending on your nationality, or more to the point, the nationality of your passport; some travellers will need to make extra arrangements prior to booking their flights.
LetsMoveIndonesia speaks to Daniel Choat, the Director of PT RST-AGS Konsultasi who gives us some advice and tips for helping you or your loved ones obtain the right visa.
LMI: Thank you Daniel for taking the time to speak to us. Firstly, can you explain how your business began, why you started it and most importantly, what makes RST-AGS Konsultasi different from other VISA Agencies.
DC: Thanks, LMI a pleasure to be here with you, I was posted to Indonesia with the UK Government in 2010 and became the Country Manager of the UK visa office at the British Embassy in Indonesia, throughout my time in that position I noticed there was a shortage of quality assistance available to those seeking outbound visa advice. It became apparent how frustrating and overwhelming an Embassy visa application process can be for people who have dreams or ambitions to travel abroad. I started PT AGS in 2014 and we recently merged to become PT RST-AGS Konsultasi allowing us to provide our clients with a wider and unrivalled range of personalised immigration services and visa know how.
LMI: With Germany and Singapore leading the way in terms of the Global Passport Power Rank 2017, how many countries can Indonesian nationals visit freely and is this likely to change any time soon?
DC: Indonesia is currently ranked around 132 in the league of passports, they have visa free travel to about 61 countries. The number of overseas travellers from Indonesia has been increasing year on year and as Indonesia continues to allow free of charge visas on arrival I am sure more and more countries will look to reciprocate that with them. Next time we speak I would have hoped the Indonesian passport has climbed the rankings.
LMI: Which countries are traditionally the easiest or hardest to obtain a visa to?
DC:  A visa application is a very personal process, Embassies will consider your individual circumstances, travel history and your motivation for wanting to visit another country, these factors therefore differ from person to person and what is a straightforward process for one person could be a trickier one for a friend or colleague. I find the public's general conception is that the UK and USA are the most feared application processes.
LMI: When applying for a visa application, how does the process work and how long does it take?
DC:  This year we have processed visa applications with 30+ different Embassies and Consulates in Indonesia and around the world, there is huge gulf in timings and deliverables between them, most tourist or business visit visa applications are completed between 5-15 working days. It really is country dependant and processes may involve personal visits to Embassies or application centres, online E-visa applications or even drop box concepts. They are continually changing as technology and Governments seek to improve them.
LMI: Once the correct visa is obtained, how long does it generally last for?
DC: The validity and duration of an issued visa will generally depend on your previous travel history and the strength of your personal circumstances, as an example; for tourists visiting the UK we would recommend applying for a 6 month multi entry followed by a 2 and then 5 year multi entry visa. However, the USA typically issue a 5 year multi entry upon first application. The Schengen countries which make up most of mainland Europe range from the dates of travel up until the expiry of your passport. We help to identify those who we feel could qualify for a longer-term visa and advise what is likely to be issued.
LMI: What advice can you give that will help improve people's chances of successfully obtaining their visa?
DC: Applications need attention to detail even if you are a seasoned traveller. Try not to cut corners on the document or information requirements and take your time to research and bring yourself up to date with the latest rules, guidance and regulations. The more time you allocate to the process the smoother the experience will feel and always be open and honest about the reasons as to why you are travelling.
LMI: Can people apply for the visa application themselves or do they have to use an agent? Additionally, if they can apply for it themselves, why would you recommend using PT RST- AGS rather than them doing it themselves?
DC: I probably talk myself out of business daily when asked this question but it's part of our honest approach. People can navigate themselves through the application process without the assistance of a consultant. However, we bring value in the form of peace of mind that you have applied under the right category with the correct documents, we regularly save our client's hours of time in research and preparation, not to mention stress! Our ability to work to very tight travel deadlines is also popular here in Indonesia.
LMI: Do you offer any other additional services that could be helpful for either Indonesians or any other nationalities?
DC: In summary, we are in the business of Document handling, Visa, Immigration and Passport Consultation, we also offer unique Airport Assistance Services worldwide. All of which we will soon be launching in our new App that will consolidate them into one convenient domain. We currently assist over 100+ nationalities through our various offices around the world and have capabilities to serve almost all nationalities and foreign passport holders in Indonesia.
LMI: Thank you for all your advice, if our readers have any further questions or need your help, how can they contact you?
DC: We are always happy to those wanting to travel or who are in the early planning stages, we are available on:
Tel: 021 29783193
Email: Daniel@rst-ags.com / info@rst-ags.com
Instagram: rst_ags-Konsultasi / Web: www.rtgvisas-indonesia.com
Our office is located at:
PT RST-AGS Konsultasi
Noble House 27th Floor,
Jl. Dr. Ide Anak Agung Gde Agung
Kav. E.4.2. No.2 Mega Kuningan
Jakarta, 12950
&
PT RST-AGS Konsultasi
Benoa Square – Level 2 (Regus)
Jl. By Pass Ngurah Rai No.21a,
Kedonganan, Kuta Selatan
Bali, 80361
(0361) 2003200